Didier Drogba has revealed he could return to Chelsea in the near future.
The 35-year-old left the Blues last summer, ending his eight-year stay at Stamford Bridge after helping them win a maiden Champions League in his final appearance for the club. Drogba joined Turkish Galatasaray in January, after a brief stint in China with Shanghai Shenhua. However, the Ivory Coast international has now admitted he does favour a return to the west London outfit one day.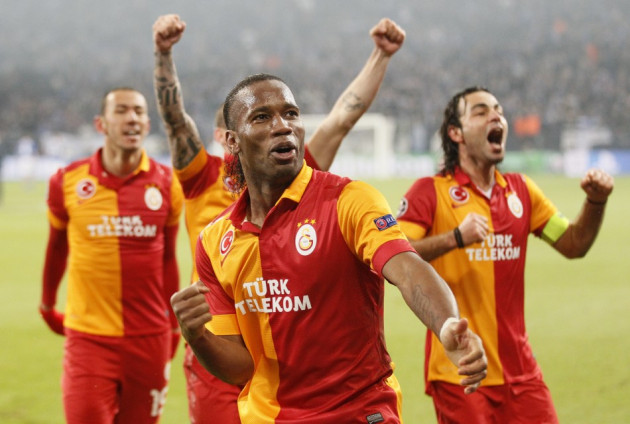 "Let me finish at Galatasaray first and then we will talk about that. It would be nice, not just coaching but to help the club. For this club I gave everything and of course they gave it back to me. I feel at home when I go to London. When I go to Chelsea's training ground I feel like I can walk around with my eyes closed and know where I am going," the striker said.
Drogba recently stated financial issues prevented him from making a return to Marseille - the club he spent the 2003/04 season with before joining Chelsea.
"It was not possible this winter. Financially, there are ways to find solutions that make everyone happy, but it was complicated. There are supporters who still say that I went to China when I had said I would come back [to Marseille]. It's a matter of what is feasible. And it was not feasible. So, what do I do? Waiting instead of continuing my career? Obviously, I continued, keeping my heart blue and white. It's simple," player pointed out.
Drogba is set to have a reunion of sorts, when former Chelsea boss and ex-team mates Michael Essien and Ricardo Carvalho welcome Galatasaray to the Santiago Bernabeu for the first leg of a Champions League quarter final tie.
"It's going to be nice to see the Chelsea boys in this quarter-final but I would love to go through," he concluded.