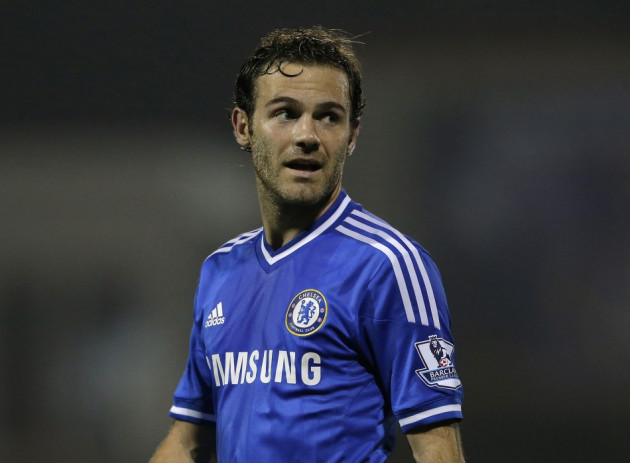 Juan Mata has been offered an escape route from Chelsea back to Valencia with the Spanish club reportedly lining up an offer for the playmaker worth £25m.
Mata has been left on the sidelines for the Blues in recent matches with Jose Mourinho admitting that the Spain international doesn't have a guaranteed starting place in the west London side.
After being shortlisted for the PFA Player of the Year award and winning Chelsea's player of the season prize during the past two seasons, the move by Mourinho has come as a shock to many and as a result reports are beginning to claim that Mata could be set for a January exit.
And Metro are claiming that Valencia are currently doing the leg work in order to finance a £25m move with the side hoping that they can give the 25 year old a chance to return to his former club and bring them closer to their glory days once more.
Valencia are currently seventh in the La Liga table and the side's disappointing fifth place finish last season has left them to contend for the Europa League. Their loss of Mata was significant in 2011 and while he doesn't appear to fit into Mourinho's plans at Chelsea he would certainly be an asset to any club should the offer be acceptable to Chelsea.
Reports suggested in the summer that the west London side had used Mata as leverage to try and purchase Wayne Rooney from Manchester United but the club vehemently denied that such an offer had taken place. It is possible now though, as Mata continues to be cast aside in favour of Eden Hazard, that the Spaniard is on the market if he doesn't vastly improve over the coming months.
While the likes of Tottenham, United, Arsenal and Real Madrid are also reportedly interested in Mata Valencia are believed to have found a way through their sponsors to raise the £25m in order to land Mata in the winter.