Chelsea Player News: Ivorian Forward Interests Arsenal and Liverpool, Rivals Wait on Contract Talks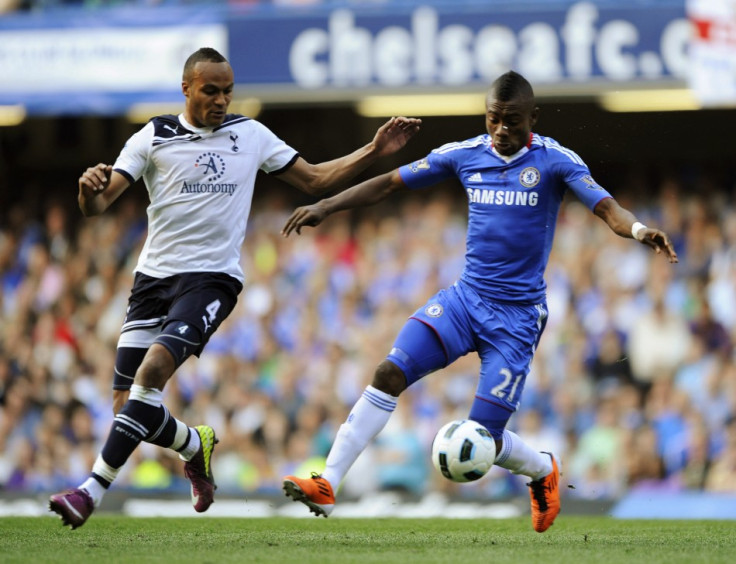 Chelsea's Ivorian forward Salomon Kalou has reportedly been attracting a lot of interest from a number of big and mid-level clubs in the Premier League, according to a Goal.com report.
The 26 year old forward has had a rather mixed season with the Blues so far. However, a recent revival in form under interim manager Roberto Di Matteo (coinciding with the club's own upturn in fortune) has seen his stock rise considerably and given that his contract expires at the end of the season, a number of clubs (including Chelsea, who are reportedly ready to offer him an improved contract) are on high alert.
"More than 12 leading clubs are closely monitoring his contract talks," an unidentified source was quoted as saying, in the Goal.com report. While the identities of all these clubs are as yet unclear, it is believed these include Liverpool and Arsenal, as well as clubs from Italy, Spain and Turkey.
Kalou had a rather tempestuous relationship with former Chelsea boss Andre Villas-Boas, claiming the Portuguese manager deliberately froze him out of the Blues' match squads. Apparently the former manager was insistent the player sign a contract before he was allowed to play for the first team.
"I was told by the previous manager that I was not allowed to play because I didn't sign a contract. Maybe he was building a new team and thinking I wasn't part of the future. I always worked hard and showed there was no reason why I shouldn't be in the team. It's not about money but playing time. If you don't get on the pitch, it's very hard and sometimes the club never gave me the chance to show what I can do," the striker was quoted as saying in an earlier report by The Sun.
Unfortunately for all parties concerned, at the time, the stalling of a new contract for Kalou was also down to the player himself. In a report by the Daily Mail, Kalou insisted he be promised a more central role, tactically, on the pitch before he agreed to extend his contract. There were reports following this claim that the announcement was made to delay contact talks following interest in the player from Italian champions AC Milan.
It seems, however, the club and player have worked out their issues. Kalou is now a regular starter under Di Matteo and scored the crucial away goal, in the club's Champions League Round of 16 tie against Benfica. There are also encouraging signs off the pitch, as the Goal.com report suggests the player's agent is set for contract talks and Kalou himself is happy to stay.
"I enjoy being here. There is no reason why I don't want to stay. Robbie has come in and given me the chance to play more and I'm very happy with that. I never think there is no way I shouldn't have a future at the club," he explained.
© Copyright IBTimes 2023. All rights reserved.