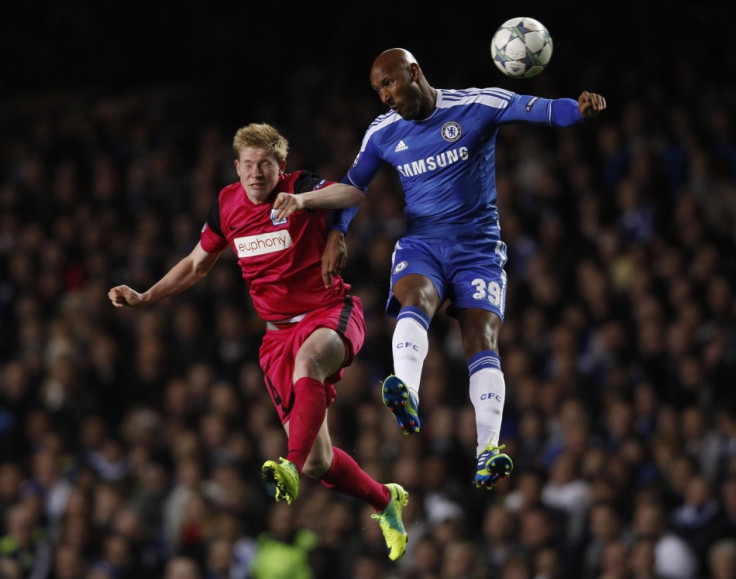 Nicolas Anelka has moved to quash reports that he is planning on leaving Chelsea at the end of the season, with the striker insisting that quotes attributed to him are false.
Reports were circulating yesterday claiming that Anelka believed he would not last at Stamford Bridge until the end of the season. The France international supposedly told reporters: "I love playing here.
"Chelsea has been the best part of my career and it's been great playing and winning with terrific guys like Didier Drogba, John Terry, Frank Lampard and Florent Malouda.
"I was hoping to win another league title this season with Chelsea, but now, apparently, it is not to be."
But today Anelka claimed that he never said the comments, which were published across numerous media outlets in England and abroad.
"Following the quotes which were attributed to me today [Wednesday] in a British newspaper, I would like to categorically deny having given any interview, let alone discussed my future," he told AFP.
"I am under contract with Chelsea until the end of the season, with many playing commitments."
The Chelsea star's contract finishes at the end of the season, and while Anelka continually claims that he has made no final decision on his future, Andre Villas-Boas has reportedly said that Anelka has decided not to outstay his contract at Stamford Bridge.
Anelka joined Chelsea in 2008 from Bolton Wanderers, and has made 125 appearances for the club since he made the move. He has collected four trophies with the Blues, including the Premier League and FA Cup double in 2010.
Chelsea are currently in talks with Didier Drogba as well as Anelka over extensions on their deals, and the duo are said to be negotiating for a longer contract than what is being offered to them.
Anelka has also been fielding interest from sides abroad if he does decide to leave Chelea, with China Super League side Shanghai Shenhua and big spending Russian outfit Anzhi Makhachkala both confirming interest in the 32 year old.
And with Chelsea coming under increased criticism for having an aging squad, the side may in fact decide to make way for younger talent such as Daniel Sturridge and Romelu Lukaku in Anelka's place.