Torres Wants Chelsea to Target Premier League Title Next Season
Torres wants the Blues to win the Premier League title next season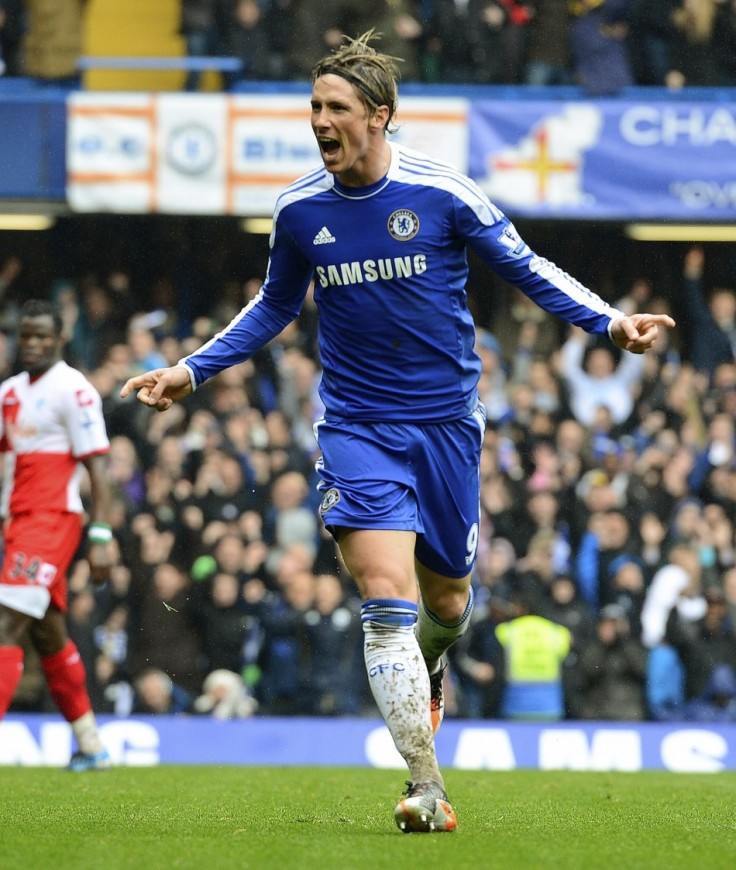 Chelsea striker Fernando Torres is keeping his eyes on the Premier League title this season following a very inconsistent performance by the Blues last year.
Although the Blues had a terrible start to the 2011/2012 season under former boss Andre Villas-Boas (currently in Tottenham Hotspur), Roberto Di Matteo (current Chelsea manager) brought things under control and lead the club to FA Cup and Champions League glory.
However, Torres did not have a very huge hand in Chelsea's success last season as Ivorian striker Didier Drogba (currently in Chinese club Shanghai Shenhua) was often preferred over him due to the Spaniard's poor form.
However, now with the departure of Drogba, Torres - who arrived in the United States to join the rest of the Chelsea squad for the pre-season games on Tuesday - feels that he will be back with the Blues attack next season.
And he is confident that he can help the Blues win the Premier League title this upcoming season.
"I would love to win a Premier League. Hopefully it will happen this year, but for sure we will be challenging for it. In my opinion, the equality between the big English teams is at a peak. You just have to look at the way [Manchester] City sealed the title, at the last gasp, and how the team that won the Champions League finished sixth," ESPN quoted Torres as saying.
The 28-year-old striker also seems all set to challenge Premier League champions Manchester City in the Community Shield on 12 August.
"That's how the [Community Shield] will be, a battle from start to finish between two teams who are obliged to fight for everything this season in England and in Europe," he added.
Finally Torres, who was transferred from Liverpool to Chelsea at a fee of £50m, feels that Chelsea's UEFA Super Cup clash against his former club Atletico Madrid (Europa League winners) in August could turn out to be one of the most memorable matches of his career.
"It's going to be full of conflicting emotions," he said. "Meeting a team that you carry in your heart has to be different: a European final with a title at stake. That's not bad, is it?" he added.
© Copyright IBTimes 2023. All rights reserved.