Mourinho Wants to Start Chelsea Rebuilding with Madrid Midfielder - Report
Jose Mourinho is reportedly weighing up a summer move for Real Madrid anchorman Xabi Alonso, as the manager looks to strengthen Chelsea's midfield ahead of next season.
The former Liverpool star has just one year left on his Madrid contract and is yet to respond to Los Blancos' offer of a two-year extension. The Telegraph claims Mourinho has now earmarked his former charge as one of the ideal players for his next season's squad and will make an approach for the 31-year-old this summer.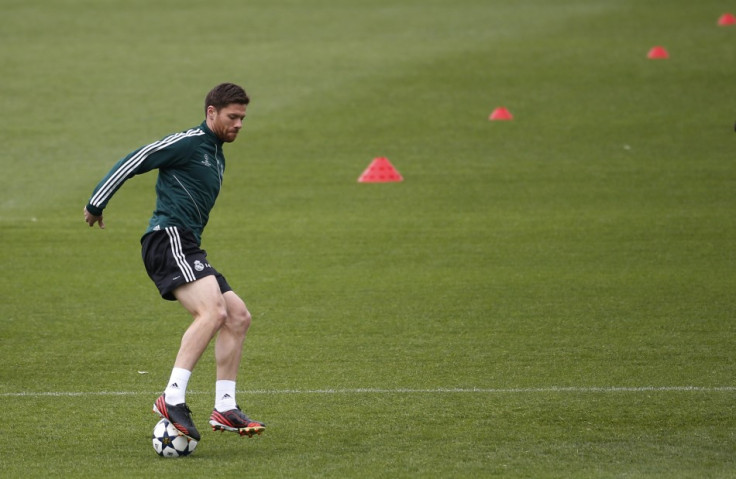 Alonso underwent a groin surgery in Munich last week and will miss the Confederations Cup but should be fit for next season. The Spaniard, who arrived at the Bernabeu in a £30m move from Anfield in 2009, has made close to 200 appearances in all competitions for Madrid so far.
The Real Sociedad product had spent five years at Liverpool between 2004 and 2009, winning the Champions League in 2005 and the FA Cup in 2006.
Xavi and Iniesta Slam Mourinho
Meanwhile, Alonso's compatriots and Barcelona midfielders Xavi and Andres Iniesta have criticised Mourinho for the style of play he imposed during his time with Madrid.
"I don't want people to think that I'm always attacking Mourinho, that's not my intention, but obviously I don't like the way his teams play on the pitch. A big club can't play like Mourinho's Madrid," Xavi stressed.
"We don't let the pitch dry up so it turns into a 'potato field', nor do we kick the other team 30,000 times or try to turn up the heat in a game. We didn't even do that when Madrid went above us. We've won, drawn and lost, but always according to a footballing philosophy. The result is an imposter; it goes beyond winning and losing," the 33-year-old added.
Iniesta stated that the Portuguese tactician has damaged the reputation of La Liga.
"You just have to look at the facts. Yes he damaged Spanish football, in general more harm than good. But I don't like talking about that person at all. So if you don't mind we'll leave it at that," Iniesta pointed out

© Copyright IBTimes 2023. All rights reserved.