Roberto Di Matteo has revealed that he is aware of Brazilian playmaker Oscar, but the Chelsea manager insisted that speculation of a deal being done is untrue at this stage.
Oscar is highly rated throughout South America, and the Blues had failed with an initial £20 million offer for his services this summer.
Internacional president Giovanni Luigi said yesterday that Chelsea would need to up their bid if they hoped to secure the 20 year old before the end of the summer.
"I'm waiting for another Chelsea offer this Tuesday," he said. "Their offer last Friday didn't match our expectations. Oscar won't leave Internacional for less than 20m Euros, thus they know what they have to offer."
And while Di Matteo says he likes the look of Oscar, he insists that a deal is yet to be done for the star.
"I can tell you that he's not a Chelsea player so it's difficult for me to talk about a player that doesn't belong to us," he told Sky Sports. "I know there has been speculation, we are interested in this player, and in due course if there is anything to announce we will do.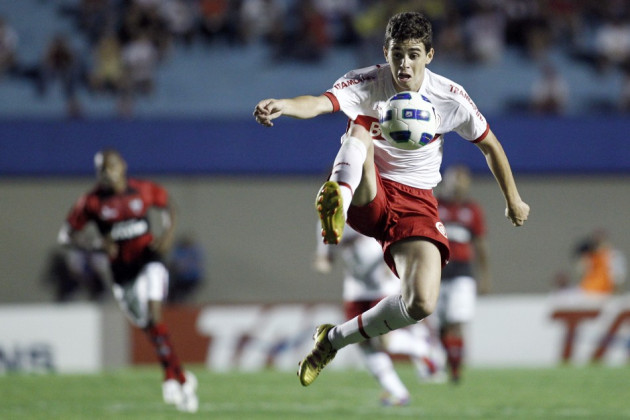 "All I would say is that he is a very young talented midfield player."
Chelsea made signings early on in the transfer window, with the club bringing Marko Marin and Eden Hazard on board, but have gone considerably quiet since the Euro tournament as they plan their next moves.
Oscar has been touted as a future global star after his performances for Internacional, as well as for the Brazil national side. And with Chelsea often having a leaning towards making signings from the footballing nation, he would fit well into the line-up at Stamford Bridge.
And with the Blues willing to pay any price for top players, as witnessed on many occasions before, it looks very likely that Oscar will be making the move to west London in the coming weeks.