Former Chelsea chief scout Frank Arnesen believes the club's fruitful youth policy is being damaged by a series of big-money summer signings.
The Blues are the Premier League's highest spenders of the past decade having spent close to £900m on transfers, while academy graduates into the first team have been few and far between, with John Terry one of the few players to have remained.
Arenesen spent five years at Chelsea overseeing the club's youth side while looking for potential new recruits and claims the Stamford Bridge club's tendency to spend big in the market on established internationals nullified the burgeoning talent elsewhere.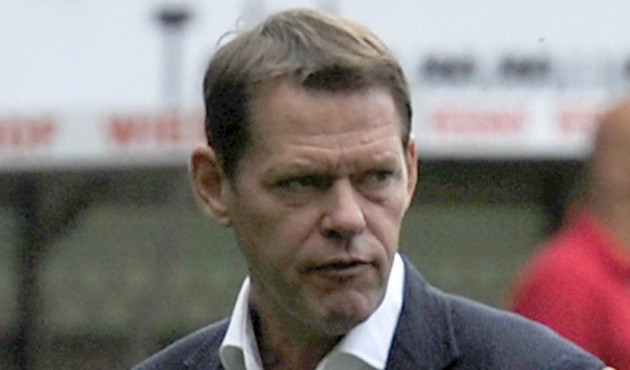 "I am very proud of what I did," Arnesen told Evening Standard. "I did a fantastic job. I made the club a lot of money. I bought players for small amounts and they were sold for a lot of money.
"I'm talking about players like [Daniel] Sturridge, [Fabio] Borini and [Miroslav] Stoch - they ended up being sold for about £30m and that pays for the Academy.
"The policy at Chelsea was to win a lot of games. When I started at Tottenham, we didn't have the money (to make massive signings like Chelsea were able to do under Abramovich). I went for Tom Huddlestone, Aaron Lennon, Michael Dawson and Andy Reid - all players we could get who didn't have a high salary. They had ambition and wanted to be better and they got the chance to play.
"But if I had done it with Chelsea they would not have played for two years, so this is the difference. I am happy with many of the players I signed for Chelsea. Just think, Borini and Sturridge are now at Liverpool, Stoch scored the Fifa goal of the year for Fenerbahce, Nemanja Matic is the star man at Benfica.
"Then you have Jeffrey Bruma [Hamburg], Gael Kakuta and Patrick van Aanholt [both Vitesse Arnhem], who are doing very well on loan.
"There is Josh McEachran and Ryan Bertrand, too. Some don't get the chance for the Chelsea first team now but they will."
"That is the problem in England," he added. "At Chelsea, we had fantastic talent, we built up marvellous players, but they needed to be given a chance and they never were. The pressure is so big.
"Managers in England are going out and buying players, the level is high, and it is difficult for them because if they lose two or three games, they're gone."
The current Hamburg sporting director has taken the likes of Jeffrey Bruma on loan from Chelsea, while Michael Mancienne joined on a permanent deal in 2011 after loan spells at Queens Park Rangers and Wolverhampton Wanderers.
Chelsea signed the likes of Eden Hazard and Oscar in the summer and while both have enjoyed successful first seasons in English football, the pair's inconsistent form shows there is plenty of room for improvement.
"Chelsea signed more technical players last summer and it will always take time because they don't know the League," Arnesen said.
"When you buy young players from Brazil and Belgium, they're not used to playing 60 games with the tempo of the Premier League and international games as well. They have to learn and be given a year to adapt.
"It is a fantastic club and I loved to be involved there. It is the first result I always look for."