Chelsea Striker Reveals Views Over Mourinho Snub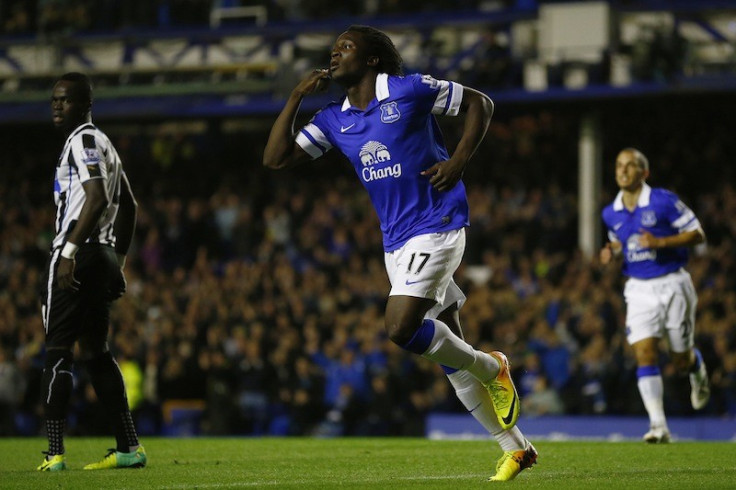 Romelu Lukaku is determined to prove Jose Mourinho wrong with the Chelsea striker starring on loan at Everton this season.
The Blues' strikers have struggled up front so far in the current campaign, though they are in contention for a top four spot in the Premier League. As a result, many have questioned Mourinho's wisdom in letting go of Lukaku as the striker was seeking more game time.
The 20 year old has so far scored four times for the Toffees and when Mourinho was questioned about whether he regretted sending Lukaku on loan he responded that Everton aren't of the same standard as Chelsea.
In response, Lukaku told Nieuwsblad: "What am I supposed to say about that? Everyone has his own opinion. I can only prove them/it wrong.
"By scoring more than the Chelsea forwards have, I hope I can end up above Chelsea with Everton and score more. At the end of the season we'll see who made the right choice."
Asked about his loan from Chelsea, Lukaku took the attitude that he would rather do his talking on the pitch and show Mourinho that he needs him at Stamford Bridge.
"I can't really do anything about that," he explained.
"The trainer decides and you have to respect that as a player. So I chose to leave and now it's up to me to prove the trainer was wrong. This has been going on for two years and it makes you ask yourself some questions. But hey, c'est la vie. All I can do is play well and score a lot. And then people will notice I'm a good player."
When asked if he believed he might outlast Mourinho at Chelsea - the manager is well aware of the pressure he is under from trigger-happy owner Roman Abramovich to produce immediate results - Lukaku said: "I don't know.
"Hopefully we'll both stay as long as possible. I hope for the best for Chelsea. Mourinho is a good trainer. I think he makes all his choices in good conscience. So do I. My performances at Everton prove that."
© Copyright IBTimes 2023. All rights reserved.