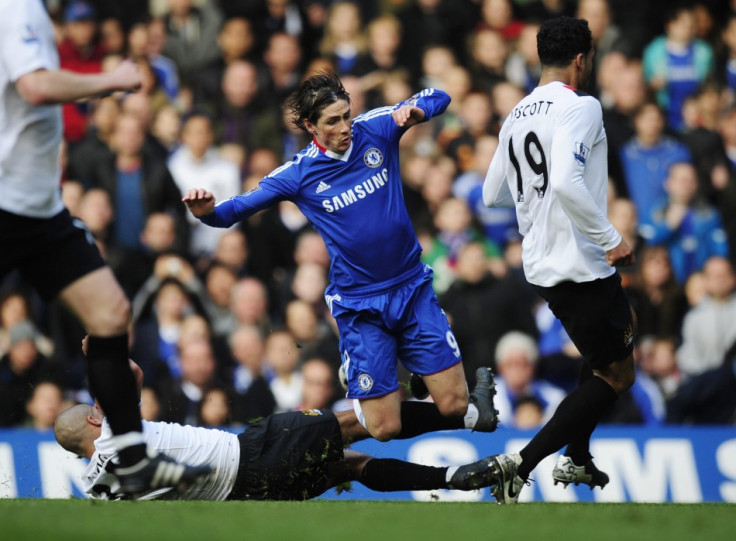 Carlo Ancelotti has hinted that he may be interested in purchasing Fernando Torres from Chelsea in the summer transfer window, with the former Blues manager admitting he would be a 'gamble' given his current form.
Ancelotti was sacked by Roman Abramovich from the post at Stamford Bridge last summer, and the Italian has since moved on to big-spending French outfit Paris Saint Germain, who are planning some big purchases in the summer.
Big names have been thrown around the club in the past, and their acquisitions of Javier Pastore and Kevin Gameiro have shown that they aren't afraid to compete with the big clubs around Europe for new signings.
And with the summer coming ever closer, and the warm sun shining in London for the first time in months, Ancelotti has been connected with possible deals for the likes of Juventus front man Alessandro Del Piero.
"Del Piero? Our desire is to buy young players," he told Le 10 Sport on the speculation. "I do not see Del Piero in another jersey, I would like to see him end his career at Juve."
Meanwhile, Torres' time at Chelsea has been far from successful, with the striker scoring just four times in 30 appearances this season. But Ancelotti believes that with a different environment, the star may in fact flourish.
"Torres is a gamble; he is now struggling at Chelsea," he said. "But in a better environment..."
Chelsea have continually insisted that they are committed to keeping Torres until the Spain international finds his form. But his chances appear to be becoming more limited, and he was an unused substitute in the Blues' 3-1 loss to Napoli in the Champions League last 16.
In Ancelotti's time at Chelsea, he wasn't able to help Torres find form, but after signing to PSG the manager revealed that he couldn't find a place for the hitman on the squad because of other overwhelming personalities.
"Coaching Chelsea in the midst of a major generational change is complicated," he said at the start of the January.
"Look at Torres and his crisis. If you decide you are going to invest in him, you have to sell Drogba.
"Didier is like Pippo Inzaghi at Milan. He tends to swallow up all his competitors. It is not because they are evil, they are just like that."
But it looks like if Ancelotti has his way, it will be Torres who goes up for sale in the summer.