Real Madrid midfielder Sami Khedira has refused talk of a transfer to Chelsea this summer. The 26-year-old Germany international was brought to the Santiago Bernabeu by former Madrid boss José Mourinho in 2010, from Bundesliga side Vfb Stuttgart for €14m.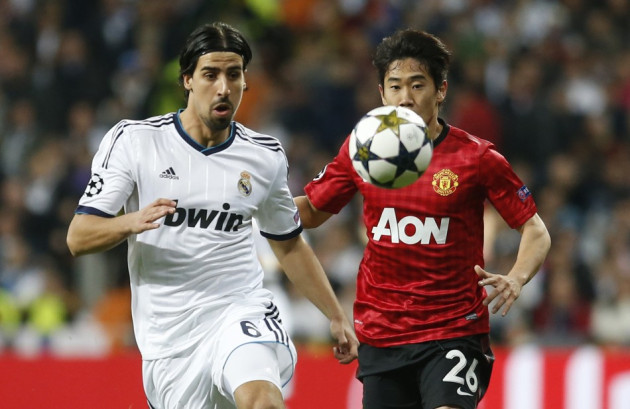 Since then, the German has established himself as an important player at the Spanish capital and a top-quality box-to-box midfielder. Khedira made 25 La Liga appearances under Mourinho last season, scoring three goals and creating two more.
In May, the London Evening Standard linked Khedira with a move to west London. Mourinho was still manager at Madrid at the time but his appointment was believed to be a foregone conclusion. And the report claimed a bid in excess of £20m would be enough to persuade Florentino Perez to let the German leave for Stamford Bridge with his manager.
However, Khedira has now sought to dispel any talk of him moving to the Premier League, at least for now, while speaking to German newspaper Welt Am Sonntag.
"I think you have to pay great respect for Jose Mourinho. I loved working with him. He gave me three years ago, the chance to take step from the Bundesliga to Real Madrid. For me, he is still a great coach and man. But I have contract with Real and I am now only [open] to working with Carlo Ancelotti," he told the publication.
The midfielder also stressed he was unaffected by the fact he has only two years left on his original contract. Initial reports linking him with a move to Chelsea highlighted that situation and drew comparisons from the transfer of former France international Claude Makélelé, who moved from Madrid to London in a high-profile £16m transfer.
The Frenchman was the unheralded lynchpin of Madrid's domestic and European dominance in the early 2000s, when Vicente del Bosque led them to league titles and the Champions League in consecutive seasons.
Bernabeu officials are believed to be understandably concerned about history repeating itself and have opened talks with Khedira's representatives over an extension, according to the London Evening Standard.
"That's [contract extension] still an issue. My agent Jorg Neubauer takes care of that. But as of now there is nothing concrete to announce," the player told Welt in the same interview.