Kevin de Bruyne is desperate to prove his worth at Chelsea but admits that he is unsure whether his long term future will be at Stamford Bridge.
The 21-year-old is currently on a season long loan at Werder Bremen who have made it clear that they would like to keep the forward as they believe he will develop further by remaining in Germany.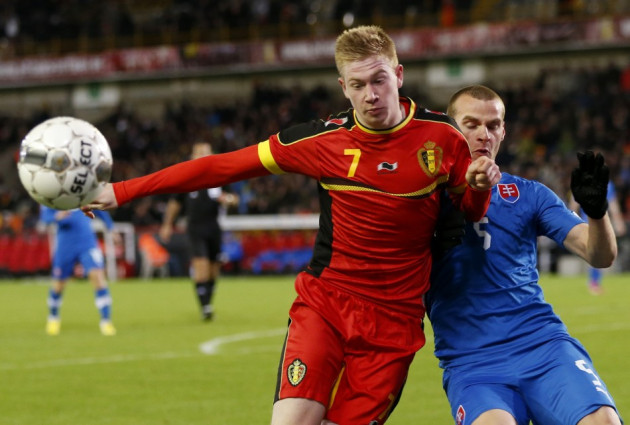 "We have made no secret of our interest in keeping Kevin," sporting director Thomas Eichin told Sky Sports. "We are the right club to advance his development."
De Bruyne was signed by Chelsea for £7million in January last year but has not played a single game for the club as he was immediately loaned back to Racing Genk before moving to Bremen in the summer.
Now it seems he wants clarification over his future as he is unsure whether he is wanted by the west London club.
Asked if he wanted to stay at Chelsea, De Bruyne said: "That's the reason that I signed there last year. I want to show everyone at Chelsea that I can play there.
"But at the moment I don't know what Chelsea want to do with me, so it's difficult to say what's going to happen with me in the next year, or years. I have to just wait."
Despite being denied the opportunity to show his potential for Chelsea he has been a regular for Belgium and was on the scoresheet in the 2-0 win over Macedonia in a World Cup qualifying game last Friday.
Belgium are certainly not short of attacking options and De Bruyne believes that his ability to perform on the international stage should demonstrate that he is ready to make an impact at Chelsea.
De Bruyne added: "International (football) is also at a very high level so I think you can compare it with Chelsea because all the players in our national team also play at big clubs in England and all over the world,"