Bookmakers have their fingers crossed for a good Cheltenham Festival this year after racking up millions of losses over the last two meets.
The event, which begins today (14 Tuesday), is not just any old set of races. It attracts 65,000 people a day, with millions more watching on television, to see 28 races over four days.
The festival dominates the betting calendar, with over £350m (€400m, $425m) wagered over the four days across the industry, according to betting group William Hill.
William Hill expects punters to place £16m a day with it over the meeting. By comparison the amount over money wagered with the business on the FA Cup final will be just £5m.
"So each day of Cheltenham is worth more than three FA Cups rolled into one," William Hill media relations manager Rupert Adams told IBTimesUK.
But the last couple of years of the festival have not been kind to bookmakers. Last year industry losses topped £60m as favourites romped home first. The previous year industry losses were not as big, but were still in the millions.
A major bete noire of the industry has been the winning Irish combination of jockey Ruby Walsh and trainer Willie Mullins, who in recent years have delighted punters by winning festival races on such heavily-backed favourites as Annie Power, Douvan and Vroum Vroum Mag.
"Ruby Walsh and Willy Mullins are a formidable duo," Ladbrokes Coral public relations manager Jessica Bridge told Wake Up to Money of BBC Radio 5Live. "They have all of these hot shot banker horses that punters pile onto. They put them into Accumulators, Doubles, Trebels, Lucky 15's, you name it. Everybody backs them."
Taking bookies to the cleaners
"Lo and behold they do a lap of honour and take us to the cleaners."
"It hit some bookies so hard that some of them had to go to the City and issue profits warnings. So, this is how big this week is for the bookmaking industry."
William Hill was forced to issue a profits warning last March after the "worst Cheltenham results in recent history" and lower online sales.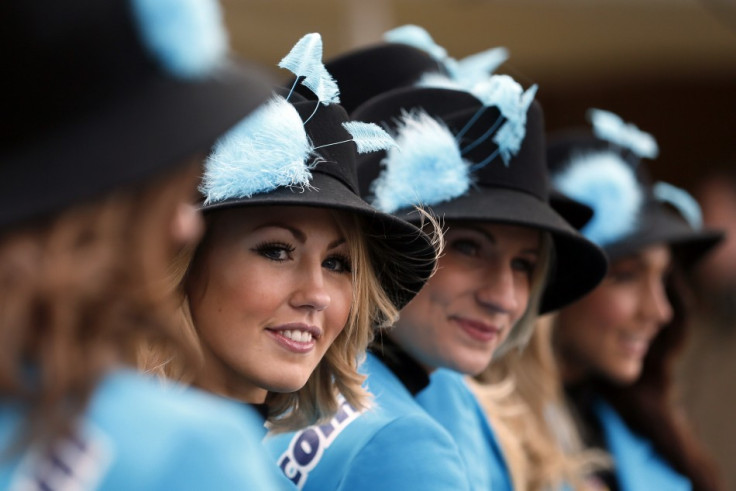 The betting group, which runs around 2,300 betting shops, said it expected its 2016 operating profits to be in the range of £260-£280m, down from £291.4m the year before.
"Last year we had a figure in our head we wanted to make, said Adams. "In the end that is pretty close to what we lost. That is why we had to go the City with a profits warning."
But this year the field is more open than the last couple of festivals. Strong favourites such as Annie Power, Thistlecrack and Faugheen are no-shows due to injury.
"We won't miss any of those horses," said one bookmaker. And that, of course, should put punters on notice.