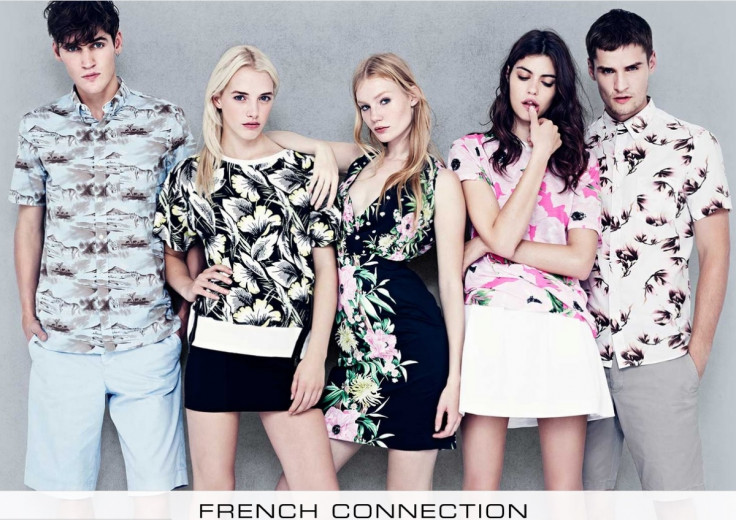 Embattled fashion chain French Connection reported its fifth year of losses, as activist investors insist the business should be broken up.
The retailer said sales fell 6.7% to £153m, while pre-tax losses jumped 51% to £5.3m in the year to the end of January compared to 12 months ago. It blamed a "challenging trading environment".
However, Stephen Marks, founder and chief executive who owns 42% of the firm, said the first six weeks of its latest spring range of clothing had put in a strong performance.
Marks said: "The noticeable improvement we have seen during the second half and into the new financial year leads me to believe that we are moving in the right direction.
"It is early in the year and we have a considerable amount of work to do to take the group back to profitability, although I believe that the actions we have taken and continue to take, will go a long way to achieving that goal this year."
In the Nineties the brand neatly captured the cutting-edge sharp suits and funky tops its 18-to-35 year-old target audience spent their weekends searching for. For a time its 'fcuk' acronym became a symbol of the edgy lifestyle all youth brands crave.
But the brand has suffered in the face of intense competition from online rivals such as Asos and Boohoo, as well as fast-fashion European giants like Zara and H&M. It has not turned a profit since 2012.
Last month, Sports Direct, controlled by billionaire Mike Ashley, snapped up an 11% stake in French Connection, making it the second-largest shareholder in the retailer.
Corporate governance mockery
A range of investment funds led by Gatemore Capital Management, who own about 15% of the chain, are pushing the business to explore a sale, replace board members and split the role of the chief executive and chairman.
Gatemore chief investment officer Liad Meidar said: "We are disappointed, but unfortunately not surprised, that French Connection have failed to improve on last year's dismal results. The board is a mockery of modern corporate governance.
"We believe that French Connection should be broken up since the sum of its parts is around two to three times greater than the whole."
But Numis analyst Andrew Wade said the retailer's "current trading is notably upbeat", adding he expected the group to return to profit in 2019.
Shares lifted more than 3% to 37.3p in early trading.