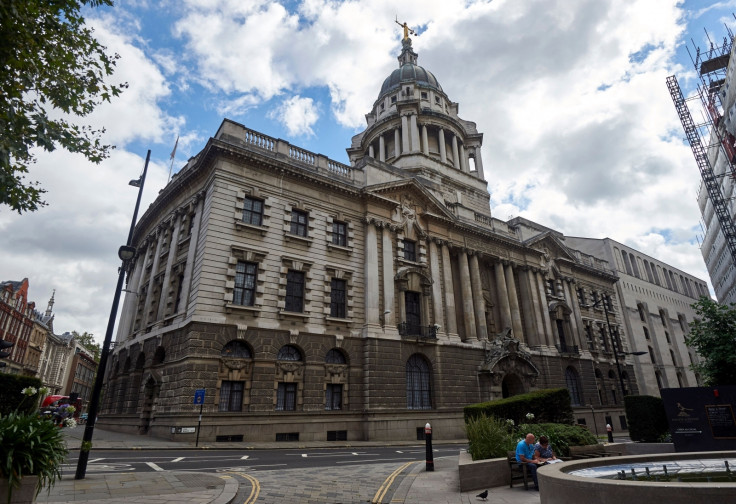 A high-flying City lawyer and former judge has spoken of his relief of being cleared of child porn and drug charges after he blamed guests attending his Grindr "chem sex" parties.
Tim Varchmin, 44, a former senior lawyer at Barclays, said he had endured three years of "living hell" trying to clear his name after police raided his luxury flat in Lancaster Gate, west London in 2014.
Officers said they found more than 100 indecent images of children on his computer and 830 milligrams of the class A drug crystal meth.
On Monday (18 December), he was found not guilty of all charges following a trial at the Old Bailey.
Varchmin, a former criminal judge in Germany, embraced his lawyer Richard Hendron and thanked the jury following his acquittal, describing his ordeal as "living hell".
"I am grateful that having been so badly let down by those I once trusted, the trust I chose to place in the jury has been repaid," he said as reported by Press Association.
"It is absolutely correct that the police act to protect children and minors from sexual abuse. It is absolutely right that those who perpetrate and view sexual abuse of children are prosecuted with vigour.
"But it is disproportionate to prosecute every case simply as a point of policy where the evidence against a single individual is so weak and where any number of people could have committed the crime."
The trial had seen Varchmin deny all charges against him, instead blaming the child pornography and drugs on men he had invited into his home for chem sex parties.
He told of how he and his German boyfriend began organising more sex parties with men after discovering they both had contracted a strain of drug-resistant HIV.
Varchmin said his £2m flat became like a "revolving door" for men who they met on the gay dating app Grindr.
His flat was raided in October 2014 when Sky Broadband alerted the National Crime Agency's Child Exploitation and Online Protection team about suspicious searches on Varchmin's computer.
Varchmin denied he conducted the searches, instead saying it was one of his guests or possibly his ex-boyfriend.
During the trial, prosecutor Roger Daniells-Smith said Varchmin had to "take responsibility" for allowing people to come into his house.
He said: "If you lie with dogs, you get fleas. If you allow people you do not know to come and use your equipment, you have to be responsible for that equipment."
But a jury cleared him of all charges after three hours of deliberations.
The case cost Varchmin two jobs, hundreds of thousands of pounds in lost earnings and damage to his reputation.
Varchmin's lawyer, Richard Hendron, said following the acquittal: "The chem-sex scene in London is at epidemic proportions.
"Hundreds of gay men are dying in London annually while many more are having their lives destroyed as they spiral out of control, unable to hold down jobs or maintain relationships.
"More needs to be done to halt this epidemic. Mr Varchmin has got out of the destructive chem-sex scene, but at a huge financial and emotional cost to his life and reputation, betrayed by those he unwisely trusted."