Regular users of Grindr could be forgiven today for wanting to set their phones on fire and chuck them in the sea, following yet another conviction of a killer who met his victim on the popular hookup app.
Stephen Port was found guilty this week of murdering four men he met on "orange Facebook", poisoning them with GHB, a drug often used by the LGBT community – but largely by gay men – when out partying or during sex. Port is the third killer in a year to have "found" his victims on Grindr, but does this mean we should be worried? Why are killers like Port choosing Grindr in particular? What is it about dating apps that makes us more vulnerable than any other way of meeting someone?
The thing with trying to work out why killers like Stephen Port, who was also convicted of counts of rape and sexual assault, choose their victims the way they do is that you're essentially trying to rationalise behaviour that is, by its very nature, irrational. It's accepted in modern society that wanting to kill random strangers isn't "normal", but it isn't hard to see what attracts murderers to apps like Grindr, over, say, heading to a gay bar and luring a victim back to their place.
As most of the wooing takes place over text, there's no sense of tone – it's practically a given that if you're after charm on Grindr, you'll be left wanting. So if someone says something that might sound a bit odd or dark, you give them the benefit of the doubt, assuming that, just like you, they too are awkward when it comes to being flirtatious over messages.
Transfer this conversation to a bar, however, and you'd be more likely to question it. You'd have their facial expression to guide you, you'd be surrounded by normality to bring you back to earth with a jolt. Context is key, and there's little room for nuance on a black screen. Add to the fact that there are plenty of guys who are bored or lonely or horny (or all three) waiting to talk to you – it's why everyone is there – and any potential threat knows that if someone sees through them, there'll always be someone else. Plus each conversation exists in isolation – there's no bar filled with people watching them clumsily chat up each patron in turn before getting rejected, or guy standing nearby to warn you: "That one's a weirdo, watch yourself".
But that's not to say we should be scared of using Grindr. It's difficult to say what we can actually do to keep ourselves safer when meeting up with strangers – all the usual rules and common-sense warnings tend to concentrate on vulnerable people being groomed or hoodwinked into meeting up. The difference with Grindr and its ilk is that everyone there is ready and willing – meeting up is the goal for both of you, usually as fast as possible.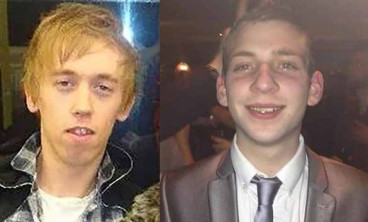 The feeling of unease hasn't been helped by the handling of the police investigation into the murders committed by Stephen Port. Officers on the case have been criticised – and in some cases placed under investigation themselves – for not joining the dots sooner and realising there was a repeat killer, using the same methods, targeting gay men. Incredibly, even when two of the victims were dumped in the exact same spot, weeks apart, police failed to make a connection, choosing instead to believe a slapdash suicide note – penned by the killer and left with the body – which claimed the second victim felt guilt over the death of the other, so chose to die in the exact same way.
The Metropolitan Police is now reviewing 58 unexplained deaths in London involving GHB, which occurred between June 2011 and October 2015.
A lack of understanding of the LGBT community, the drugs they take, the sex they have, and how and where they have it, was almost certainly a contributing factor, Independent Police Complaints Commission Stuart Cundy has admitted, and perhaps led to the police writing off the deaths as just another set of gay guys taking an overdose of drugs they couldn't handle.
Predictably, the police are now looking to shift the blame from their own myopic investigation by saying dating apps need to "take more responsibility" for their users' safety online. Quite how they propose the app-makers do this is anyone's guess. Chief Constable Jane Sawyers, who made the claim, certainly doesn't have any brainwaves to hand, beyond more warnings to "get to know the person, not the profile". Yeah, good one.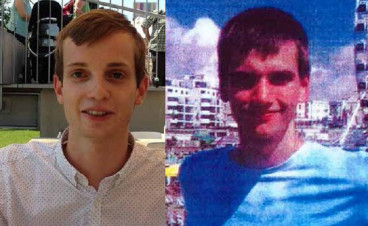 Peter Tatchell has blasted the police for ignoring evidence – including findings gathered by amateur detectives and victims' family members – which should have led them to issue a warning to the gay community. But while apprehending Port earlier would certainly have saved lives, would a warning like this have made any difference to the way we use apps like Grindr?
We're taught that our LGBT forebears fought for the equality that is supposed to make us feel safer and more secure, to be out and proud. We think of crimes against LGBT people as random hate crimes or attacks by heterosexual people; we never consider "our own" would want to get us too. Would a climate of fear and paranoia have caused us to stay at home alone, cowed, or made us more defiant, determined to go out and do whatever we wanted?
The thing with warning against meeting people online is that it's almost impossible to tell who's a weirdo until it's too late. Many a person, straight or gay, will have a Tinder or Grindr horror story, a tale of a freak-out or an uncomfortable situation. It's the chance you take.
Anyone worried there's likely to be a killer waiting behind every avatar should remember plenty of people meet on Grindr and don't end up killing each other eight months later, although Ben Bamford, 18, did when he murdered his 52-year-old partner. However fake that romance may have been – Bamford had substantial drug debts to pay off and it's thought this played a part – you can't blame the means that brought them together. If they'd met at a bus stop, would we be advising everyone to take Ubers instead?
Dating and hooking up online seems to be the last corner of the internet to still generate the suspicion and mistrust that other online services – cheap holidays that sound too good to be true, booking hotels or clothes shopping – managed to shake off years ago. This is why, largely, you have to take random hookups at face value and assume the other person is just as nervous about it all as you are and hope that this mutual wariness keeps you both safe.
If I were single, would it put me off? No, but it might make me monitor conversations more carefully and rethink how we met before being alone together. And even then, there are no guarantees of safety once you've got to know them better – most murder victims knew their killer. Keeping away from strangers isn't an option – for some of us, they're all we have.
---
The Guyliner is a writer from London who talks about dating, relationships, LGBT issues and popular culture. He writes regular columns for Gay Times and GQ. Follow him: @theguyliner
---