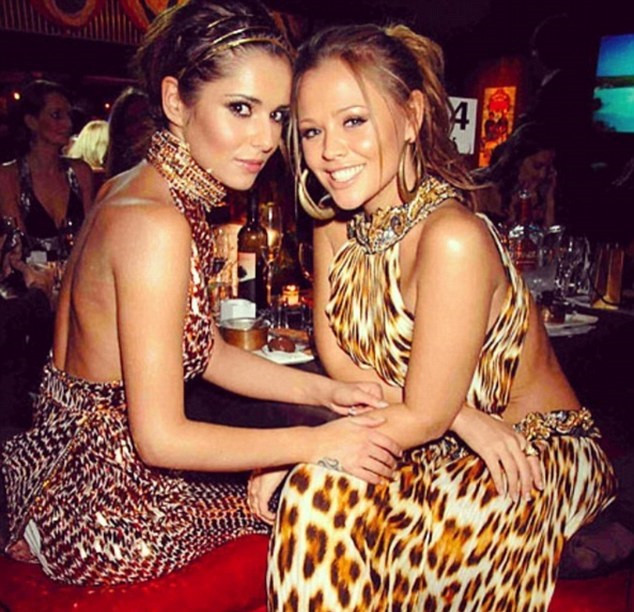 Kimberley Walsh is to tie the knot with her partner of 14 years, Justin Scott in Barbados today. (30 January). The couple, who have a son together, will exchange vows in St James Parish Church in Holetown in the presence of close friends and family.
The church service will be followed by a reception in the £10k a day Bellevue Plantation. A huge marquee and covered walkway was being constructed outside the church earlier today, ahead of the ceremony.
Best friends Cheryl Fernandez-Versini and Nicola Roberts will be bridesmaids, while the couple's toddler son will be page boy. The former Girls Aloud bandmates, who have remained close friends since the pop group disbanded in 2013 paid touching tributes to Walsh.
Roberts posted a moving message to her "older sister" posting a throwback picture. "I woke up so nervous inside this morning.. Hoping everything runs perfectly for kimberley today. I just want her to have one of the best days of her life.." she wrote.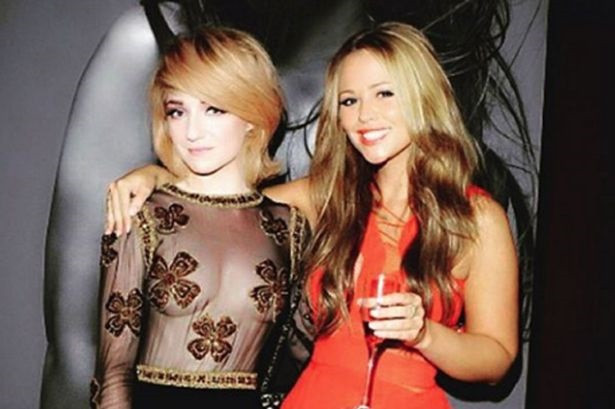 "Kimberley we love you so much, an older sister that was sent to be a pillar in my life. I am so full with emotion that today the three us with Cheryl have got to this point after all of our years of growing up together and the experiences we've shared, that like Cheryl said has shaped us into who we are."
She added: "Thinking to the beginning of you both, Cheryl and I letting you share secret dates in our flat.. 11 years later we get to see you and Justin catch the fairytale and celebrate your untouchable love."
Paying tribute to Kimberley's future husband, Nicola wrote: "Justin, I love you.. Thank you for taking care of her and making her so happy, we can see how much you adore her.. You have her in your safe hands and for that we couldn't hope for more. Here's to one of the most poignant and special days that we will share. Love forever n x."
Earlier Cheryl, 32, also posted a heartfelt message, sharing her sense of pride in her friend.
"So on this final friday of@kimberleywalshofficial being just Miss Walsh I am going to throw it back to this little golden nugget. I don't know how I ever got so fortunate to find, share & grow the past 14 years of my life with such an amazing, beautiful, kind, considerate and genuine true friend," she wrote.
This journey we have shared growing from girls to young women has shaped us into the people we are today. And I could not be more proud of the woman, mother & very soon to be wife you are and have became.. I love you soooo much. I am honoured to share with you one of the happiest days of your life."
The X Factor judge, who is currently embroiled in a bitter divorce from husband Jean-Bernard, also thanked Justin for bringing Kimberley so much happiness.
"I wish you both eternal happiness, filled with love, laughter & a beautiful life with your husband to be and your gorgeous (hopefully growing soon ) family... Justin I love you & thank you forever for making her the happiest most content & best version of herself that she is today. You are one very lucky guy I love you both #walshxscottwedding."
Walsh said previously: "Cheryl and Nicola are my bridesmaids, which is lovely. It'll be great to have them there with me after being friends for such a long time. They were there when Justin and I got together, so they've always been around us."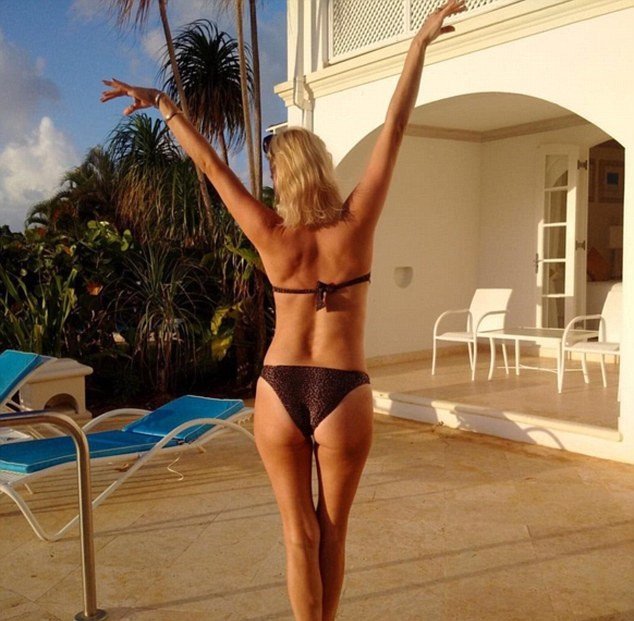 Wedding guests have been gathering in theCaribbean island ahead of the big day. Denise Van Outen who arrived with boyfriend Eddie Boxshall took some time out to catch some sun at her luxury villa, she posted a photo showing off her enviable figure.
She captioned the picture: "That's enough sun this morning @royalwestmorelands villa. Time to get ready for @kimberleywalshofficial & Justin's wedding SO EXCITED #Barbados."
Girls Aloud bandmates Sarah Harding and Nadine Coyle have not been invited to the wedding. Meanwhile, the happy couple are believed to have given the exclusive rights to all the wedding photos to a magazine.