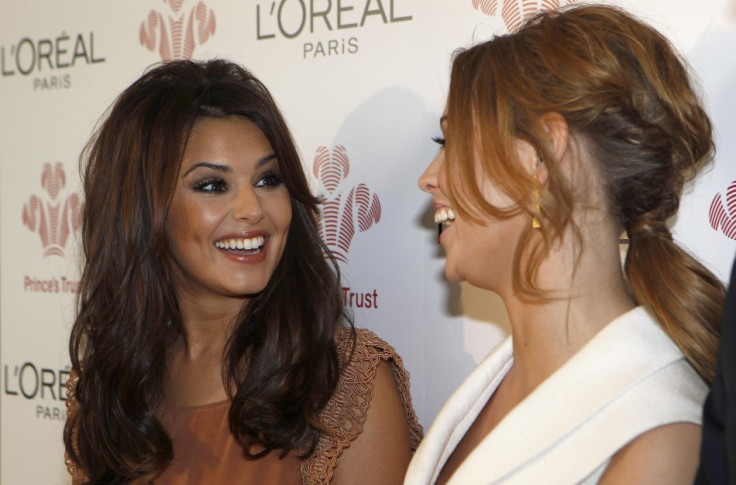 Kimberley Walsh has apparently learnt from best friend Cheryl's mistake and is drawing up a prenuptial agreement ahead of her wedding to her partner of 11 years, Justin Scott. Speculation has been rife that Cheryl's 19-month marriage to Jean Bernard Fernandez-Versini has broken down and the pair are currently said to be embroiled in a dispute surrounding a divorce settlement.
The 32-year-old refused to have a pre-nup to protect her £16m fortune branding the very idea "disgusting," but she now stands to lose a substantial amount of money in the settlement. Despite earlier claims that the entrepreneur was said to just be 'happy to end things quickly and amicably' and wouldn't dream of taking money from his estranged wife, Fernandez-Versini has allegedly been suggesting 'ridiculous figures' for the settlement, leaving her 'terrified' for her fortune.
According to The Sun he is demanding a £3m payout in return for which Cheryl's lawyers are seeking a gag order, preventing the French businessman from divulging intimate details of their relationship and their former life together.
Kimberley, 32, is not prepared to take a chance on losing her wealth and was reportedly seen with fiancé Justin Scott, the father of her 18-month old son Bobby, at a meeting with Mayfair solicitors Forsters to draw up a last minute pre-nup. The Elf star flew to Barbados on Friday as she prepares to tie the knot with the former Triple 8 boy band star at the end of January.
Along with fellow bandmate Nicola Roberts, Cheryl is set to be a bridesmaid at her best friend's wedding, as she comes to terms with her impending divorce and while she has put a brave face on her own marital woes to be part of her best friend's big day, it's a reminder of the pain of her own marriage breakdown.
Turning up at the animal-print themed 'Last Wild Night' hen do, ready to celebrate her friend's last night of freedom, Cheryl's beaming smile hid her personal turmoil at least for a while. However, as Kimberley's sister Sally and actress friend Amy Nuttall recounted Kimberley and Justin's love story the X Factor judge reportedly became overwhelmed with emotion.
According to Hello! magazine, which covered the party, Kimberly and Cheryl 'could be seen dabbing their eyes' as they listened to a poem written by the bride-to-be's sister against the backdrop of photos documenting their relationship.
Kimberley admitted to the magazine that she wouldn't be able to look at Cheryl as she walks down the aisle, as she fears she'll break down in front of the altar. "I used to be good at keeping up an icy exterior but since I had (16-month-old son) Bobby, I'm so much more emotional. I'm slightly worried about the wedding to be honest," she admitted.
"A few happy tears are fine, but I don't want to spend the whole day sobbing, so I'm going to have to be careful about even looking at Cheryl and my sisters, because they'll definitely cry and that will set me off."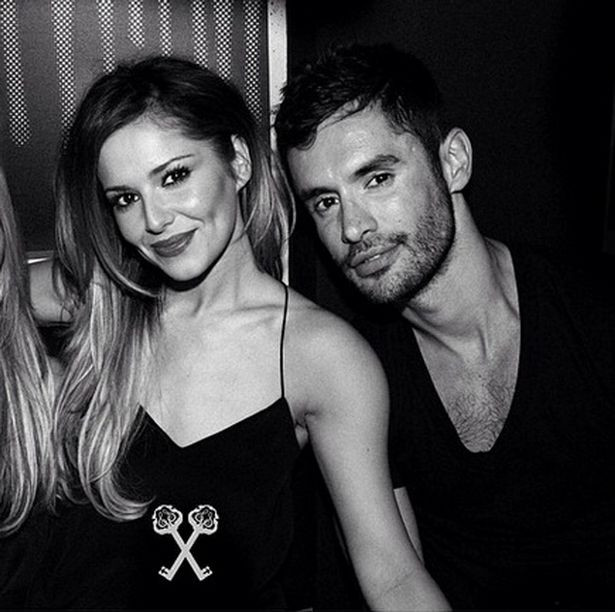 Cheryl and Jean Bernard were married in a secret ceremony in Mustique in July 2014 after dating for just three months. She was previously married to footballer Ashley Cole between 2006 and 2010 until they separated amid claims he had cheated.
It is not known what caused her split from Jean-Bernard but one report blames the language barrier between the couple with Cheryl unable to speak French well and Jean-Bernard said to understand little English. It has also been suggested that they tied the knot too quickly before getting to know each other after a whirlwind romance.