Hollywood is certainly no stranger to depicting real-life stories, and they're often films that fare best when it comes to award season. However, it's somewhat unusual within the movie industry to represent factual events on the big screen, when such accounts happened just seven years ago.
Based on Captain Chesley Sullenberger's memoir, Highest Duty: My Search for What Really Matters, upcoming biopic Sully: Miracle On The Hudson explores one pilot's heroic achievement of water landing an Airbus A320-214, after both of its engines failed, back in 2009. All 155 passengers and crew aboard survived the incident thanks to Sullenberger and his co-pilot Jeff Skiles' calm and pragmatic quick-thinking, and according to Sullenberger, the film re-enacts what actually happened in that cockpit when things started to go wrong perfectly.
"The flying sequences are amazingly accurate, probably one of the best aviation sequences ever filmed and much of [the screenplay's dialogue] is taken from the cockpit voice recording," he told IBTimes UK. "But the emotional content of the film is very true to life also."
"We think of the event in two phases... the trauma of that flight itself and surviving that and secondly, the trauma of the initial aftermath; the sudden worldwide acclaim and the investigation we had to go through until finally all our actions had been validated. It was a very stressful time for all of us."
Given that US Airways Flight 1549 was only airborne for around three and a half minutes before a large formation of Canada geese flew into the windshield and engines, Sully: Miracle On The Hudson focuses a lot on said investigation. But even though it was such a short time from takeoff to emergency landing, Sullenberger can still remember what was going through his head when the aircraft starting to malfunction...
"I did not have any extraneous thoughts during the flight," he told us. "I knew I had to focus on the task at hand, flying the airplane well and solving the problem, making the different decisions and then doing something we've never had a chance to practice and that's making a water landing.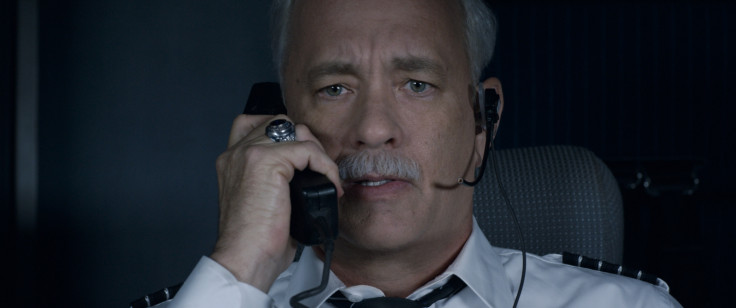 "But I remember vividly, my first three conscious thoughts in the second of two after the bird strike. First, 'this can't be happening' – a very typical thought in these situations that I've read about many times, rooted in disbelief. Followed immediately by, 'this doesn't happen to me.' The third thought was more of a realisation, that, like all [my] other flights before, this one probably would not end on a runway with the aircraft undamaged. And, I was okay with that, as long as I could trade the airplane for lives."
Directed by Clint Eastwood and starring Laura Linney, Aaron Eckhart and Tom Hanks, Sully: Miracle On The Hudson is released in UK cinemas on Friday 2 December.
For more entertainment news follow A-List on Twitter @Alistinsider