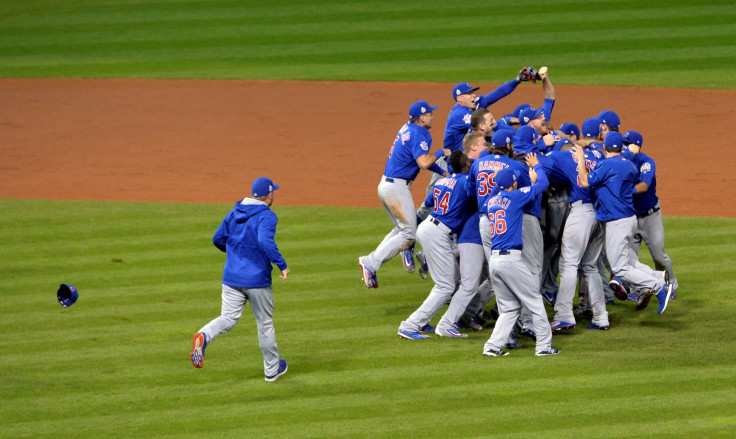 Twitter users have been reacting to the Chicago Cubs winning Major League Baseball's World Series for the first time in 108 years.
The Cubs, who had been 3-1 down in the seven-game series against the Cleveland Indians, secured an 8-7 win in 10 innings at Progressive Field in Cleveland.
The win sparked wild celebrations in Chicago, with thousands of fans crowding the streets leading towards the Cubs' Wrigley Field home.
The Cubs' 108-year wait for a World Series triumph was the longest title drought in baseball.
They became the first franchise to overturn a 3-1 World Series deficit since the Kansas Royals in 1985.
A curse was placed upon the Cubs by a local tavern owner, Billy Sianis, in 1945.
The hex was put on the team, seemingly to stop them from ever winning a World Series again, after Sianis and his pet goat were kicked out of Wrigley Field during the 1945 Series.
"We knew it wasn't going to be easy. But we made it a little bit more difficult than that even," the Cubs' Ben Zobrist, who won the Series MVP award, told the Chicago Sun Times.
"Just to see this team pull through in this moment, not only down 3-1 [in the Series] but then the kind of Game 7 that was played out there, that should end any talk of any curse."