Chilcot Inquiry: 'No realistic prospect' of Iraq War report before general election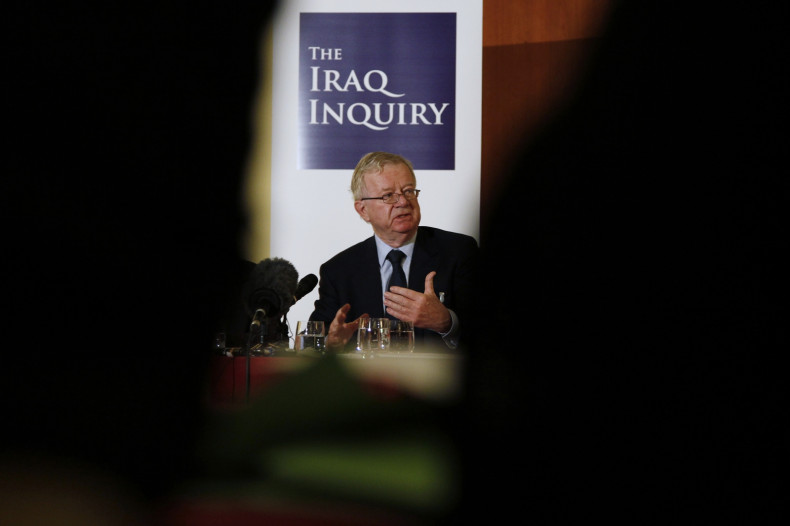 There is "no realistic prospect" of a much awaited report into the 2003 Iraq War before the general election, according to Sir John Chilcot.
Chilcot, who led the inquiry, told the prime minister that agreement had been reached on the publication of details from notes and conversations between Tony Blair and George Bush.
However, he said that there is "no realistic prospect" of his report being published before the general election in May.
The inquiry was opened in 2009 and was expected to report its findings three years ago but it has been delayed.
The inquiry looked into the invasion of Iraq in 2003 and interviewed former prime ministers Tony Blair and Gordon Brown as well as military commanders and diplomats.
The investigation had a broad terms of reference, with the ability to consider the UK's involvement in Iraq between mid-2001 and July 2009.
David Cameron, in a reply to Chilcot, said he wanted the investigation to be published "well before" the general election.
"The Iraq War, the lead up to it and its aftermath were hugely important events in this country's recent history," he said.
"It is very important that your inquiry sets out comprehensively for the British people what happened, and why, so that all the lessons can be learnt."
Cameron added: "However, it is important that the inquiry remains full independent of government and therefore the timetable and processes for completing you work are entirely for you to decide – not government."
"So I have to respect your decision and fully accept that it will not now be possible for you to submit your final report to the government and parliament until after the election."
"Had the previous government established this inquiry when I first called for it we would not be in this position today."
The exchange comes after the Deputy Prime Minister Nick Clegg warned that there could be a fear that the report would be "sexed down".
Ukip have launched a petition calling on Chilcot to publish his report.
"We demand the immediate release of the Chilcot Report, so the British public can know the truth about the Iraq War which cost the British people £10bn ($15.1bn, €13bn), 179 British soldiers' lives, and mired a country in division and terror for the foreseeable future," the petition said.