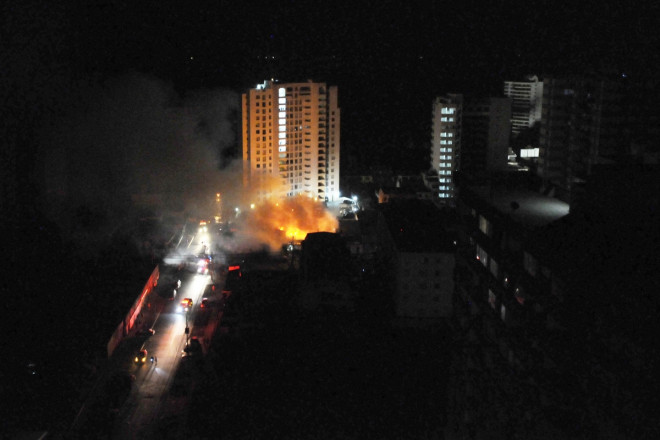 An earthquake of magnitude 8.2 has shaken northern Chile, triggering a tsunami alert and the mass evacuation of thousands of people from coastal regions.
The quake was centred under the Pacific Ocean, approximately 83km north-west of Iquique. It struck at 8.46pm, killing at least 5 people who were crushed by collapsing walls or heart attacks. Over 300 women escaped from a coastal prison.
The government has evacuated Chile's northern coast and President Michelle Bachelet has declared the area a disaster zone. The first tsunami, measuring 2.5m high, pounded the coast and flooded low-lying areas.
Strong aftershocks jolted the area every few minutes, and experts at the Universidad de Chile predicted they would continue for several months. One tremor measured 6.2 on the Richter scale.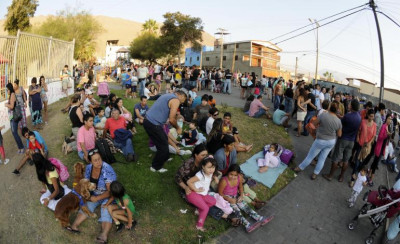 Mario Pardo, a seismologist at the Universidad de Chile, warned that an even larger earthquake may occur. Early on Wednesday morning, Chilean authorities cancelled their tsunami for most coastal areas.
Reports or damage to infrastructure and homes have continued to come in, while firefighters battle a huge blaze in central Iquique.
Flights
The Foreign and Commonwealth Office has issued a warning to all tourists travelling to Chile, Peru and Ecuador. They are in contact with the Chilean National Emergency Services and have advised visitors to monitor the local media and Onemi.
The FCO have also stated border crossings may be closed due to the extensive infrastructure damage.
According to reports, the airport control tower in Iquique has been damaged, and LATAM Airlines has all flights to and from Antofagasta, Iquique and Arica have been cancelled.
Lootings
Police have taken control of service stations and provided extra perimeter security for the city of Iquique, in an attempt to address lootings in stores and abandoned homes.
President Bachelet has also promising troops and police reinforcements to maintain public order while the damage is repaired. Power outages may continue to be a problem, although most have been re-established.
Chilean Interior Minister Rodrigo Penailillo said President Michelle Bachelet was closely watching the situation and was ready to take "any measures" to ensure people's safety.
Visit the Ministry of Public Works website for any updates.
"Ring of Fire"
Chile is on the so-called "Ring of Fire," an arc of volcanoes and fault lines circling the Pacific Basic that is prone to frequent earthquakes and volcanic eruptions.
In 1960, the strongest earthquake ever recorded - a magnitude 9.5 tremor - killed 5,000 people. A magnitude 8.8 earthquake in 2010 destroyed 220,000 homes and washed away seaside resorts, with over 500 fatalities.