Chilean President Michelle Bachelet said she hopes President-elect Donald Trump will maintain the US' "relationship of respect and cooperation" with Latin America when he assumes office. Bachelet, who is friends with Hillary Clinton, discussed Latin America's hope for the incoming president on Thursday (19 January) as they await to see his policies for the region.
Speaking hours before Trump is sworn in as the 45th president of the United States, Bachelet told AFP that Latin America "is waiting to see what decisions he will take and what campaign promises" he will keep. Bachelet said that she and fellow Latin American leaders have not seen proposals of Trump's policies towards the region.
"We hope that a relationship of respect and cooperation between Latin America and the United States may continue," she said. "Everyone here is waiting to know what the proposals are going to be, and what importance president Trump gives to the region."
The president added that Chile "has historically had good relations with the United States...and we hope this relationship continues. The thin nation along South America's western coast has a free trade agreement with the US.
Bachelet also discussed the controversial Trans-Pacific Trade Agreement (TPP), which Trump has repeatedly criticised as "a continuing rape of our country". Chile and a number of Pacific countries have signed the agreement, while Trump has promised to reject it.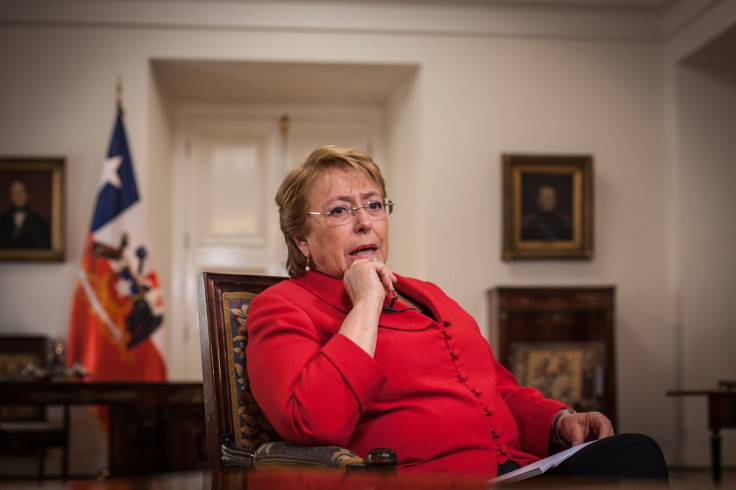 In November, Chilean Minister of Foreign Affairs Heraldo Munoz maintained that the deal was not dead and that countries involved will continue to work to bring the pact into fruition, Reuters reported. "Whether it be with the United States or without the United States, there's a willingness among the countries that make up the TPP to move forward," Munoz said at the time.
Bachelet reaffirmed Munoz's comments during her interview on Thursday. "Everyone is very expectant, but the rest of the countries want to go ahead or transform it into another type of agreement," she said.