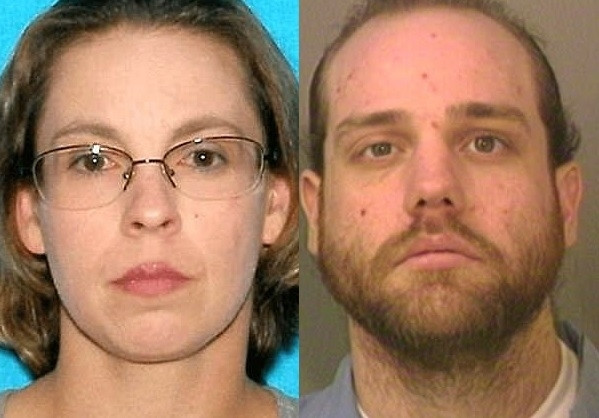 Horrifying photographs documenting the abuse of a three-year-old boy were found on a Google account linked to his mother and stepfather, who are charged with his murder, say police.
Police say they have discovered images on an account that showed Evan Brewer being abused at a home in Wichita, Kansas, in the months before his death.
Miranda Miller, 36, and Stephen Bodine, 40, are both charged with federal murder and child abuse over his death, and are awaiting their first court appearance.
The child's body was found by their landlord encased in a concrete slab in the laundry room of the property after they had tried to flee the house in August, according to court documents.
The pictures allegedly show Evan being abused on a Google account called 'ballbuster' which was assigned to the email address Evanbrewer67@gmail.com.
The footage, recorded between March and May, allegedly shows his mother spanking his bare buttocks in a bed, standing naked with a chain around his neck, and on another occasion with a belt around his neck, and him standing naked being verbally abused.
Police say Evan's body was found encased in concrete in the small laundry room wrapped in a Ninja Turtles bed sheet, towels and roof tarp, reported the Mail Online.
Court documents say the couple were arrested on 30 August as they were moving out of the house after the child's father Carlo Brewer complained that he believed his son sustained a broken nose.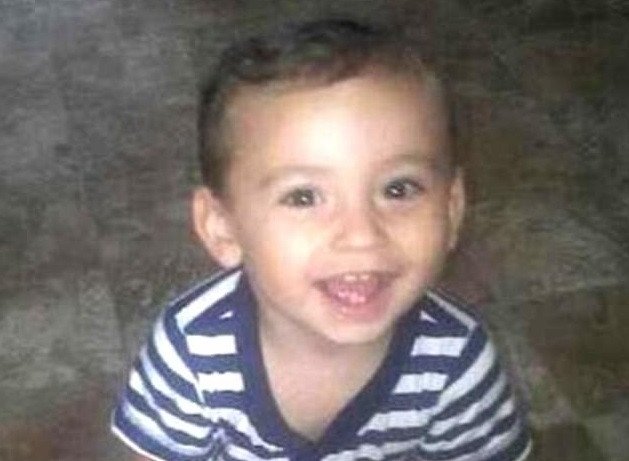 An affidavit said that Carlo was awarded custody of Evan in July and after police posted several notices trying to remove him from the care of Bodine and Miller, the couple told their landlord they were leaving.
A neighbour called police when they were spotted loading a removal van outside the home. Whilst under arrest for breaching a custody order, they refused to reveal where Evan was, say court documents.
Evan's body was found on 2 September by the landlord who used a sledgehammer to open the block and a smell began emanating from it.
The court documents said Evan's body was badly decomposed and it is not clear what kind of injuries he may have sustained before his death, or how, or when he died.
Bodine and Miller are both due in court for their preliminary hearings on 11 January.