A violent storm in eastern China that packed gale-force winds and huge hail stones killed 98 people and injured more than 800 in eastern China's Jiangsu province. The storm, which included a tornado, flattened power lines, overturned cars and ripped roofs off houses near Yancheng, north of Shanghai.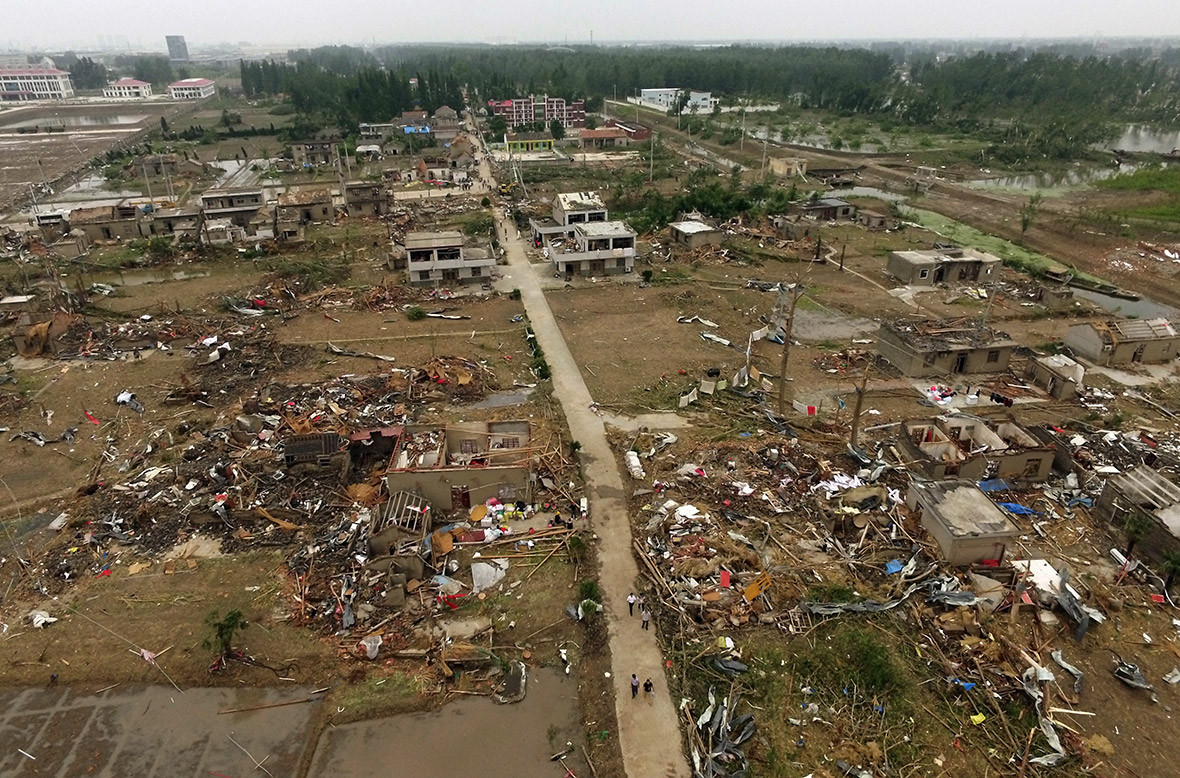 The twister was one of the most extreme weather events witnessed by China in recent years, leaving a swathe of destruction, with destroyed buildings, smashed trees and flipped vehicles. Winds reached 125 kph (78 mph) and battered several towns in Funing county. The accompanying hailstorm appeared to have also contributed significantly to the destruction that reduced farm buildings to mere piles of bricks and tiles. GCL System Integration Technology Co Ltd, a huge solar cell module maker, said the 40,000sqm factory it part-owned had collapsed.
Environmental campaign group Greenpeace said the GCL facility was used to store hazardous chemicals, and was located near a drinking water plant and a river. "The release of these chemicals could pose significant risk to public health and the local ecosystem," Greenpeace said in a statement.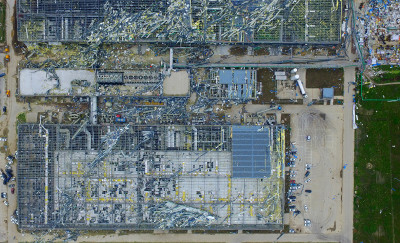 Medical crews have been rushed to the area. Doctors said most of the 800 injured had broken bones and deep lacerations, especially on the head. Rescuers carried hurt villagers into ambulances and delivered food and water, while army units worked to clear roads blocked by trees, downed power lines and other debris.
"It looks like the tornado only hit very specific places," said a Reuters reporter at the site. "Even nearby villages were fine." A man broke down in sobs as his 35-year-old son was pulled dead from a pond in Shizhuang town.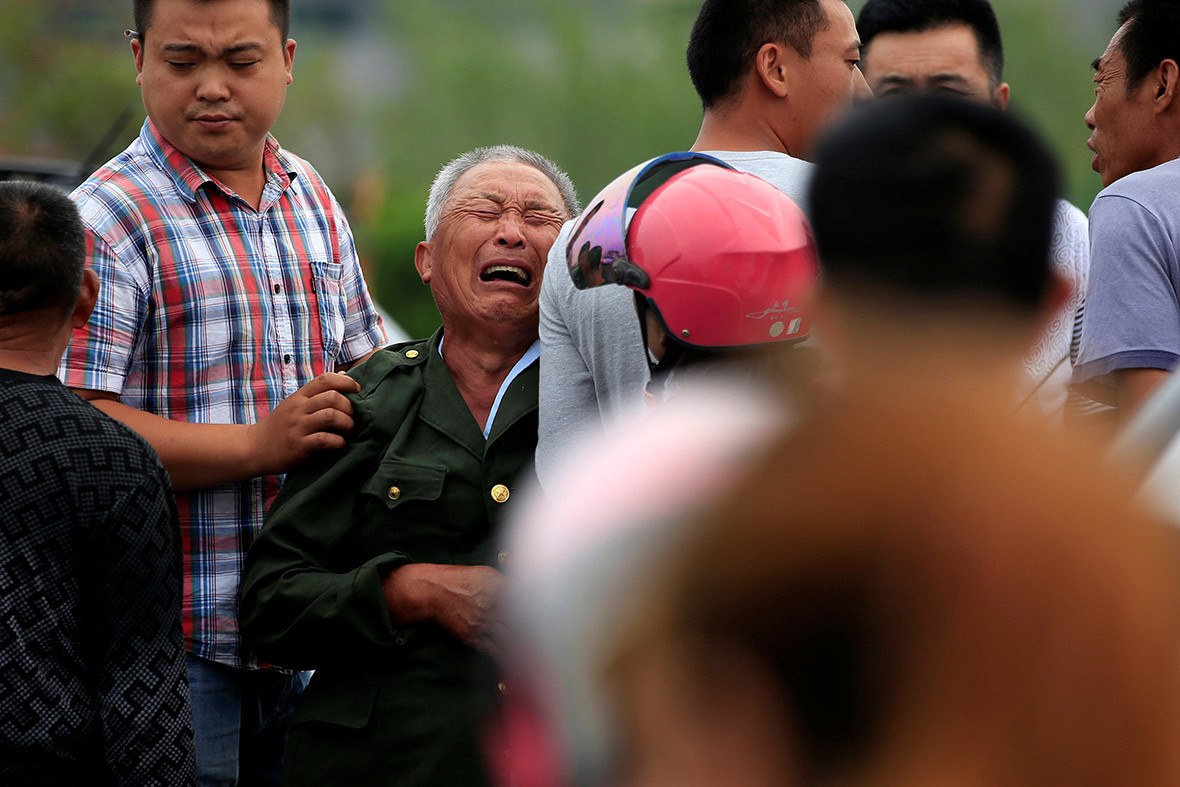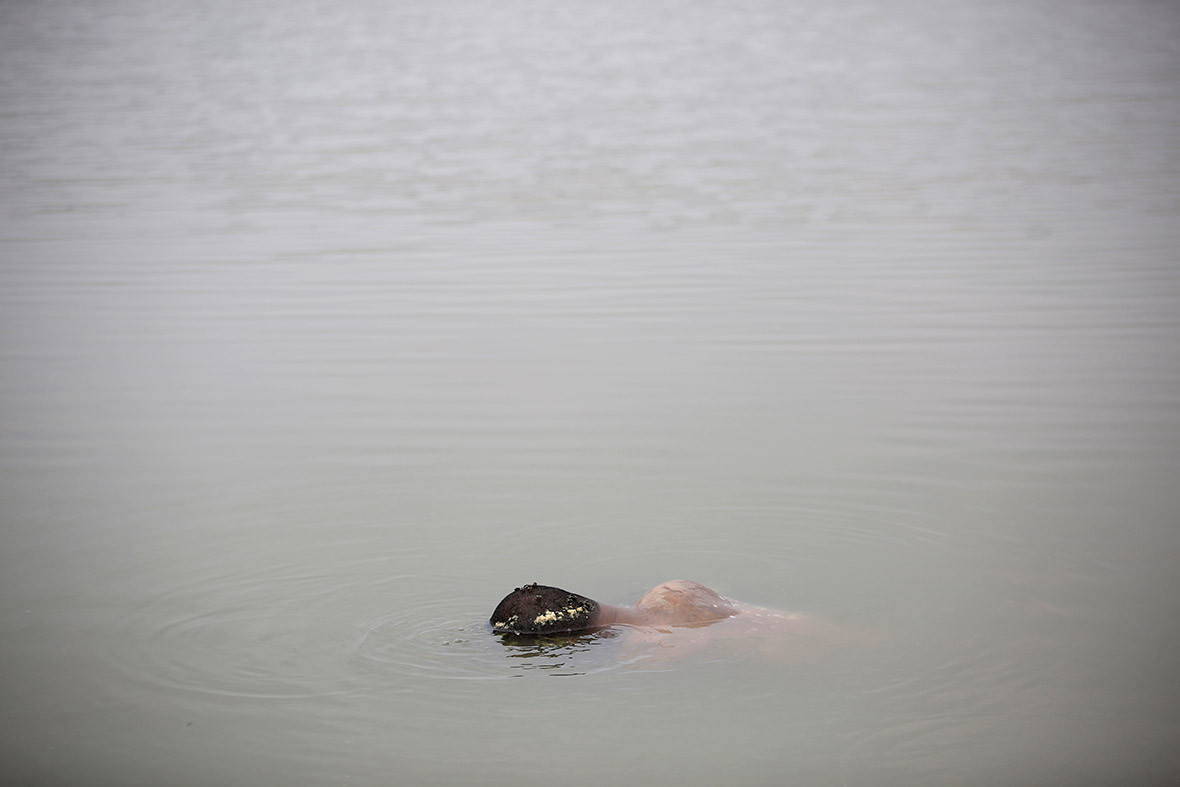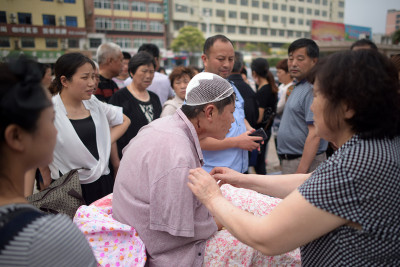 Mobile phone and security camera footage showed the tornado's debris-blackened funnel touching down and golf-ball size hailstones falling thick as rain. Terrified residents who sought to hold back doors that were subsequently blown in spoke of a "black wind" that tore the glass from all windows.
"I heard the gales and ran upstairs to shut the windows," Xinhua quoted Xie Litian, 62, as saying. "I had hardly reached the top of the stairs when I heard a boom and saw the entire wall with the windows on it torn away." The roof then collapsed as he raced downstairs, Xie said. After sheltering in a corner for 20 minutes, he emerged to find the neighbourhood transformed into a wasteland. "It was like the end of the world," he said.