China: Authorities to prosecute editor Zhao Xinwei for criticising handling of 'Islamist militants'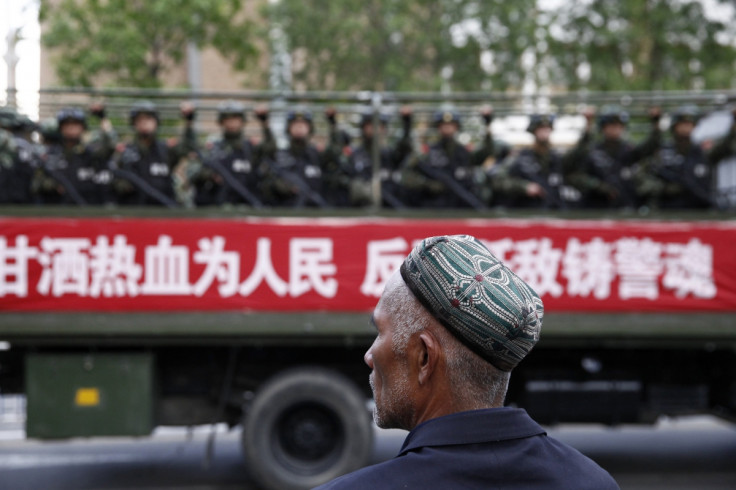 Authorities in China are to prosecute the former editor of the Xinjiang Daily on charges of corruption following his sacking from the helm of the Communist Party paper over questions he asked of government policy towards Islamist militants.
Zhao Xinwei was found to have publicly expressed doubts over government positions and "improperly discussed" the party line following a May investigation. The journalist had questioned the Communist Party's handling of the country's north-western Muslim Uighur minority.
Hundreds have been killed in the Xinjiang region in prolonged ethnic unrest. Rights groups have claimed government repression is the source of the outbreaks however Beijing has said Islamist militants are to blame and denied any wrong-doing.
A story printed on the front page of Zhao's old newspaper has claimed the former Communist Party chief's "words and deeds were not in line with the centre or regional party committee," it added that he had infringed principles on "violent terrorism".
Reuters news agency reported that a probe into the 58-year-old had found he also abused his role at the Xinjiang Daily, squandered public finds and embezzled money.
Following his ejection from the party and the handing over of his case to legal authorities, Zhao's prosecution is expected to be swift in the Chinese courts, which are an extension of the Communist Party's authority.
Chinese authorities allow for no deviation of the party line, particularly in connection with the official handling of tensions involving the Uighur.
Uighur nationalists are believed to have been responsible for the bombing at the Erawan Shine in Bangkok in April, which killed 20. Extremists from the Turkic ethnic group were accused by Thai authorities of planning the attack in revenge for the country's deportation of more than 100 Uighur migrants who had sought asylum from the Chinese government in Thailand.
In June 18 police officers were killed after ethnic Uighurs launched a coordinated attack in China's Xinjiang province, in what has been seen as a response to Beijing's recent fasting ban during Ramadan.
© Copyright IBTimes 2023. All rights reserved.