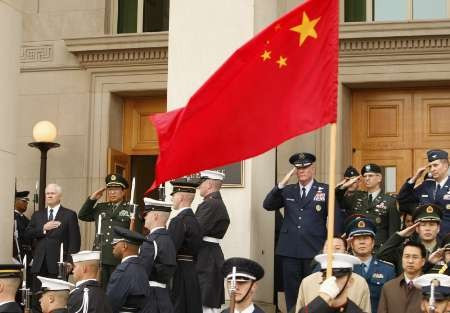 China has banned its army from using foreign-made cars in line with the country's efforts to reduce costs and promote locally-produced goods.
President Xi Jinping has ordered that the army should use domestic car brands rather than luxurious foreign brands, according to a report by state-run Xinhua news agency.
The ruling was given in a circular issued late on 13 January. It was approved by Xi and was issued by the People's Liberation Army's staff headquarters as well as the political, logistics and armament departments.
Communist Party Chief Xi is also the country's top military leader as the head of the Central Military Commission. He has been advocating frugality and a war against corruption ever since he became the leader of the country.
The circular also noted that funds used by the army should be regulated strictly with improved budgeting processes. It adds that the procurement of military cars should be done through a centralised system.
The circular is targeting at "promoting frugality and cutting down on waste in military and armed police forces".
The development follows a ban in April on the use of military license plates on luxury cars as part of Xi's campaign against corruption.
Banned car models include Mercedes-Benz, BMW, Lincoln, Cadillac, Volkswagen Phaeton, Bentley, Jaguar, Porsche, Land Rover, Porsche Cayenne and Audi Q7, according to a report in the PLA Daily, the official newspaper of the armed forces.
Challenge to Audi
Luxury vehicle brand, Audi, which is owned by Germany's Volkswagen would suffer a serious blow due to the new government decision. The popular brand has been dominating China's government market for 20 years.
Its position will be taken over by local brands such as Red Flag. The Foreign Ministry has earlier said that minister Wang Yi is now using a Red Flag H7.
The Xinhua report added that the Chinese military will limit its official trips and expensive receptions along with banning officials from receiving gifts. With a view to avoid corruption, the army will strictly control new construction and renting of official buildings.