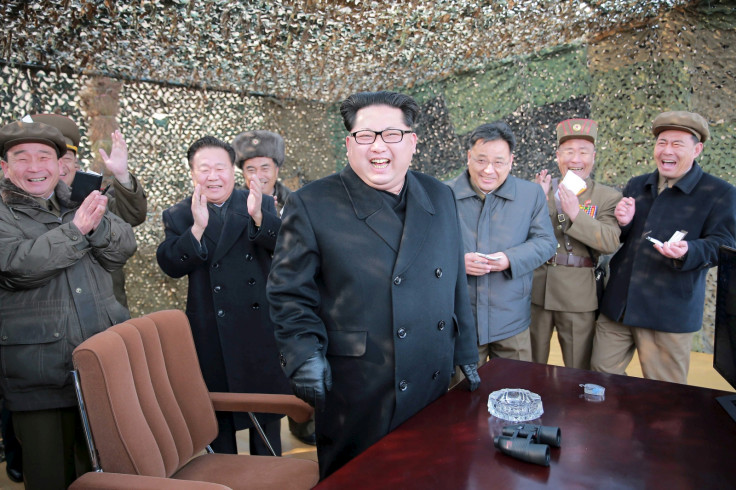 China has banned a derogatory nickname used on social media that pokes fun at North Korean despot Kim Jong-Un.
Chinese websites are now censoring the term "Kim Fatty The Third" – a derogatory reference to Kim's girth and his ancestry.
The "third" refers to his position in the Kim family dynasty that has ruled the hermit kingdom since 1948.
The disparaging nickname is used mainly among Chinese youth critical of the autocratic conduct of Kim on their southern border.
China remains the isolated country's economic lifeline and only major international ally, as North Korea struggles against sanctions imposed by the international community in a bid to halt its nuclear programme.
Despite its general support, China has also condemned Pyongyang's nuclear ambitions, backing the UN's most recent crippling measures in early 2016.
The term Kim Fatty the Third is so widely used in China that it is often suggested by auto-complete algorithms on web portals like Baidu, China's leading search engine. This week however, the term "Jin San Pang" (Kim Fat III) produced no results, although other results such as "Kim Fat Fat Fat" were untouched.
Microblogging platform Weibo, which is similar to Twitter in the West, similarly returned no results this week.
The move is the latest in a long line of apparent censorship measures. In the past, North Korean officials reportedly asked their Chinese counterparts to censor nicknames mocking Kim from appearing in the media.
Chinese Foreign Ministry spokesman Geng Shuang said on Wednesday (16 November): "The Chinese government stays committed to building a healthy and civilised environment of opinions. We disapprove of any country with insulting and mocking remarks."
Both Baidu Inc and Sina Corp, which owns Weibo, declined to comment on whether or not they began to censor the derogatory names. Many Chinese citizens took to Weibo to suggest other names they could use to poke fun at the which sound similar to "Fatty Kim the Third" and which are not blocked.