China: Death toll in accident at power plant construction site hits 74 as rescue work continues
President Xi Jinping urged local authorities to expedite rescue work and provide adequate medical facilities.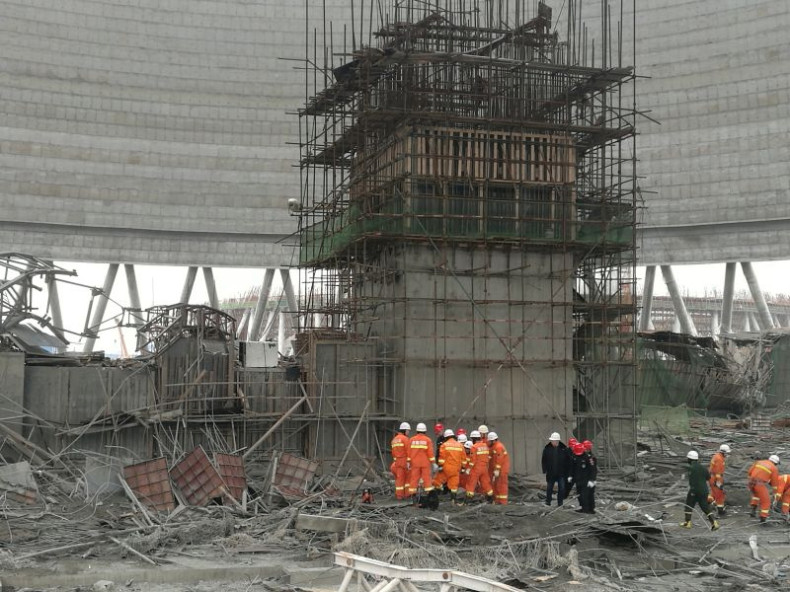 The death toll from the recent accident at a construction site in Fengcheng city in eastern China has hit 74 as of Thursday (24 November) night. The accident happened in the morning the same day when a platform for a cooling tower under construction collapsed, trapping all the workers in the scaffolding.
China's state news agency Xinhua reported on Friday that 68 of the 74 casualties have been identified. The youngest among the deceased workers was 23 years old. Most of those dead were aged over 30 years and one was 53 years old.
President Xi Jinping urged local authorities in the Jiangxi Province to expedite rescue efforts and provide proper treatment to the injured. He also ordered a thorough probe into the incident.
"A number of work safety accidents have occurred recently, and local governments must learn from these accidents and ensure any potential work safety issues are addressed," the news agency quoted the president as saying.
Xi also emphasised the need for efforts to ensure the safety of people's lives and their property.
Two workers were also reported injured in the accident and were taken to a hospital for treatment. This is reportedly the third major work accident in the past three months in China.
Premier Li Keqiang stressed on saving the lives of the injured. He said a work group from the State Council will be formed to provide guidance and assistance in the ongoing rescue work. The group will be led by the State Administration of Work Safety.
"Supervision should be strengthened and precautionary measures should be taken to prevent serious accidents from happening again," Li added.
China Daily newspaper reported that the construction platform's collapse was triggered by the collapse of a tower crane at the under-construction cooling tower.
Li Yihuang, the vice-governor of Jiangxi, will lead a provincial-level investigation team, he reportedly said at a news briefing.
He also said that the accident took place when workers from the night shift were being relieved by the morning shift.
"We will conduct a serious investigation into the cause of the accident and hold those who are responsible accountable," the paper quoted him as saying.
The construction of the 160m cooling tower began in April, of which 70m was already built, the vice-governor said.
The cooling tower forms part of two one million-kilowatt, coal-fired power units at the plant, construction for which began in July 2015, and was expected to be completed by early 2018, local authorities told the paper.
The power plant is owned by Jiangxi Ganneng Co.