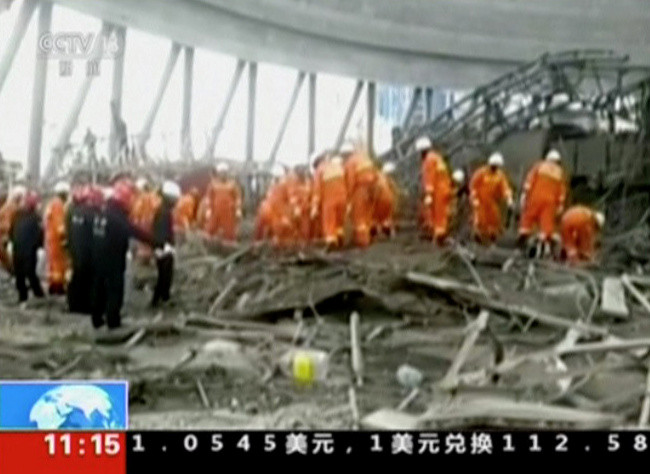 At least 40 people died in an accident at a construction site in eastern China's Jiangxi province on Thursday (24 November) morning. Rescue officials expect the death toll to rise as many are feared trapped under the debris.
The accident in Fengcheng city happened when an under-construction platform at a power plant cooling tower collapsed, Xinhua news agency reported.
The news agency added that five injured workers have been rushed to a local hospital and are receiving medical treatment. Rescue work continues at the accident site.
The Associated Press reported that television footage and photographs from the accident site showed scores of iron pipes and wooden planks strewn across the floor of the under-construction concrete cooling tower.
Industrial accidents are common in China and authorities have faced severe criticism for their alleged disregard for safety. Corruption has also been blamed for the frequent industrial accidents in the most populated country in the world.