China: Drones patrol above schools to detect exam cheats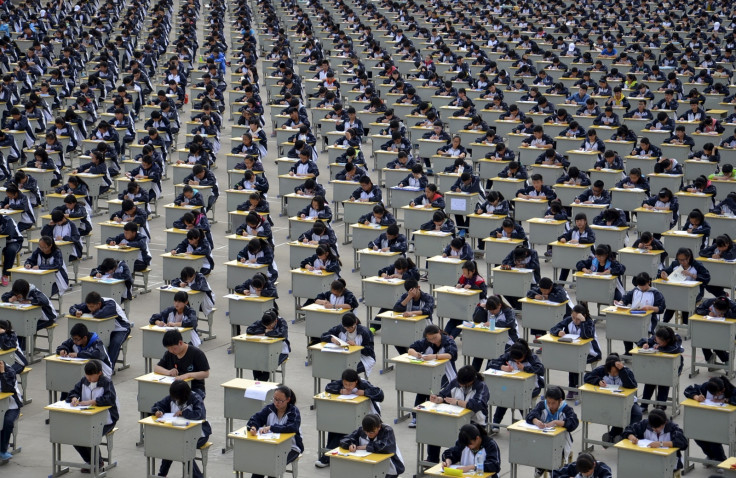 Six propeller drones flew above exam halls in China's Luoyang city in Henan province to scan the airwaves for signals being sent to devices smuggled into tests by cheating students.
The drones detected no suspicious signals on Sunday (7 June), the first day of the tests, AP reported, citing Chinese media.
The exams are taken by nine million students throughout the country, with the results determining whether a student will qualify to attend university.
The pressure placed on students to succeed in the exams has seen many resort to cheating, using special pens to photograph questions and send them to someone who can relay the answers via a hidden earpiece.
The drones detect signals sent to the earpieces, and send information to exam supervisors on the ground in real time, reports China's People's Daily.
Though not specifying the exact amount the drones cost, Luoyang's Radio Supervision and Regulation Bureau said they cost "hundreds and thousands of yuan".
Education Ministry officials recently announced plans to tackle cheating, with the police, State Internet Information Office, the National Administration for the Protection of State Secrets and the Supreme People's Court all involved in efforts to ensure the integrity of exams.
There are also plans to reform the country's examination system, with the stress leading some students to take their own lives, and schools to erect anti-suicide barriers on the top of school buildings.
© Copyright IBTimes 2023. All rights reserved.