A Chinese petrol station worker has bought a brand new car costing 680,000 yuan (£71,790, €98,620) from a dealership in Shenyang, Liaoning province with one-yuan coins and one yuan banknotes.
Liaoshen Evening News reported that it took more than 10 employees at the dealership to move the coins into the office.
"We have been receiving the coins for nearly three months," the buyer, only identified as Gan said. "As our petrol station is in the suburb, there are very few banks. Thus, we did not deposit the money and decided to buy a car for the company."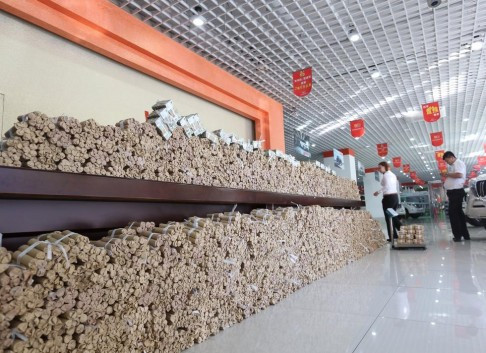 South China Morning Post which also reported the story, said that banks in the province however refused to take in the cash due to the sheer volume.
One bank initially agreed to accept the coins but later refused, saying it was unable to count the coins in a day and did not have space to store the coins.
The coins are temporarily kept in a makeshift storehouse, the newspaper added.