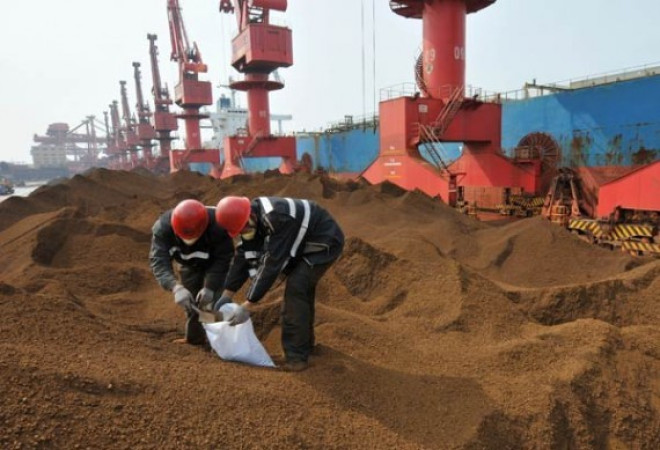 China's economy is faring well and not facing the so-called hardlanding, according to the commerce ministry and some analysts, who denied claims of a slowdown after the country posted its latest data.
China earlier said its rate of GDP growth fell to 7.4% in the first quarter – the slowest pace in 18 months – from 7.7% in the fourth quarter of 2013.
Ministry spokesman Shen Danyang said at a press conference that the economy was in good shape with a stable domestic consumer market growth, a rise in export deliveries and trade improvements in individual provinces.
"I agree with the opinion that the economy and trade were faring better than the released data showed," Shen told reporters.
He noted that trade data in 2013 were inflated due to fake deals, justifying a sharp drop in import-export figures in the first quarter.
Official statistics earlier showed that exports fell unexpectedly in March for the second consecutive month.
Excluding the high comparison effects, exports rose 4.6% and imports jumped 9.6% annually in the first quarter, according to Shen.
He added that the country remains confident about its annual foreign trade targets and he expects a better situation in the second quarter.
A slew of monthly data suggested that the economy was losing momentum.
March's official numbers on industrial production and retail sales were not significantly different in year-on-year terms from those in January-February, consistent with stabilisation in growth.
Investment continued to slow, led by the property sector, and the unofficial manufacturing PMIs, compiled by Markit, weakened over the quarter.
Earlier, Christine Lagarde, managing director of the International Monetary Fund (IMF), warned that the world's second-largest economy was facing the risk of a hard landing, which would have negative repercussions for other emerging markets.
Lagarde urged China to rein in risks in its shadow banking system and liberalise its financial sector to improve the allocation of credit.
Chinese Vice Finance Minister Zhu Guangyao rejected the analysis, saying it does not reflect the reality.
"To be clear, growth is still rapid and there is no evidence that China is at imminent risk of a "hard landing". Indeed, a carefully managed deceleration now should reduce the chances of a crash later on," said analysts at Capital Economics.