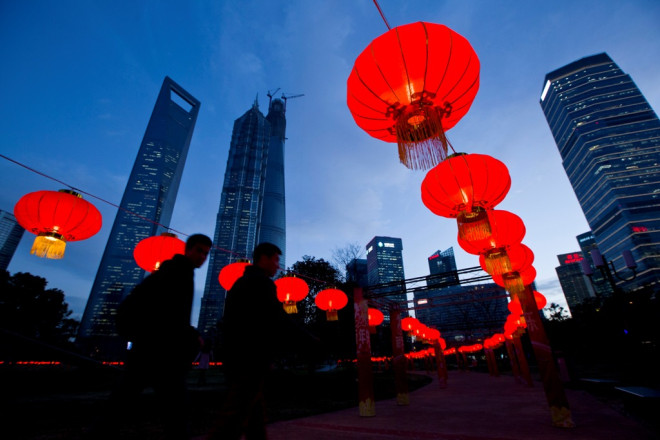 China business confidence has slumped while new orders dropped to a five year low amid growing concern that the country's economy is in for a 'hard landing'.
According to MNI Indicators' monthly poll of Chinese executives at companies listed on the Shanghai or Shenzhen stock exchanges, business conditions have worsened while groups also report that they are being hurt by the currency exchange rate.
"Our survey shows business activity has weakened with new orders at a five-year low, adding evidence that the Chinese economy is cooling down with overcapacity remaining a major threat to growth," said Philip Uglow, chief economist of MNI Indicators.
The MNI China Business Indicator fell to 51.1 in April, dropping closer to the 50 breakeven level for the first time since November 2011.
Companies also revealed that they were being hurt by the exchange rate, however, the negative impact softened for the second month in a row, following the recent depreciation of the Chinese yuan, which appears to have improved exporters' sentiment.
However, there was one slice of positive news from the data.
Labour market conditions recovered sharply in April as firms increased hiring compared with the previous month.
The Employment Indicator climbed to a 25-month high of 52.5 in April from 46.1 in March.
China's Economy
China's economy continues to slow after GDP 'only' grew by 7.4% in the first quarter of the year.
While this number beats analyst expectations, this a slowdown from the 7.7% growth rate reported in the final quarter of 2013.
Last year China set its growth target for 2014 at 7.5% as part of the efforts to stabilise the economy.
"A Chinese economy dragging its heels will do little to spur on global growth, with any further slippage likely to continue to weigh on global equities," said Gautam Batra, Investment Strategist at Signia Wealth.
"The Chinese government will need to do more than this month's 'mini-stimulus' to alleviate concerns. Their policies to allow bank recapitalisations will add further pressure to the currency, which is already suffering, and result in greater pricing pressure for China's competitors."
China faces a number of issues, including a property bubble has already started to burst, as the country struggles to avoid a hard-landing after the housing market became overheated with soaring prices.