China has announced plans to develop a "Polar Silk Road" to take advantage of new shipping routes created as climate change and rising temperatures cause Arctic ice to melt.
The plan was announced as part of President Xi Jinping's $1tn (£700bn) Belt and Road Initiative, which seeks to revamp China's land and sea connections to Europe and the rest of the world. The initiative reflects the president's desire for China to take on a more prominent leadership role.
The project will rebuild much of the Eurasian port, road and rail infrastructure with China at the core of the rebuilding programme. The plan will focus on six new land routes and one maritime route.
The first official policy document for the project encourages businesses to build infrastructure and conduct trial voyages in the Arctic.
Commentators have noted the irony of emission-induced climate change opening up more routes through which more shipping can sail. The International Maritime Organization estimated that carbon dioxide emissions from shipping were equal to approximately 2.2% of global human-made emissions in 2012. The organisation also said this would likely rise by 50-250% by 2050 if no action was taken to curtail it.
In August 2017, a Russian tanker travelled from Norway to South Korea without an icebreaker escort for the first time.
The north-east passage route offers China far shorter journey times than using either the Suez or Panama canals. This route could cut the journey from the Dutch port of Rotterdam to China from 48 to 28 days, the BBC reports.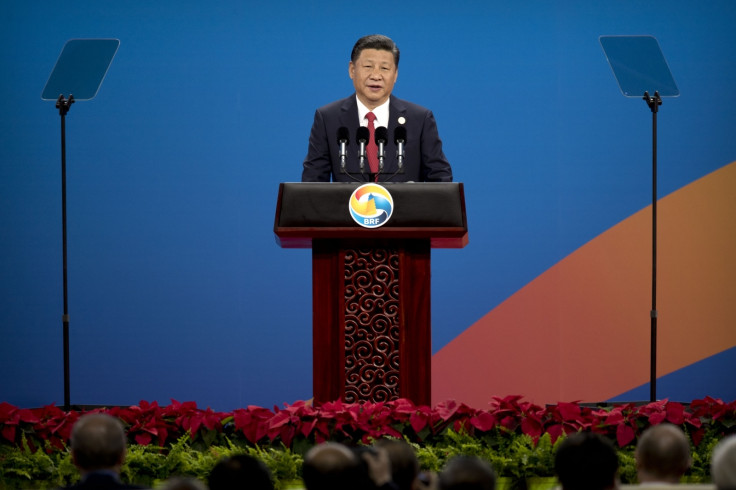 The announcement stated that every country's rights to use the Arctic shipping routes should be ensured.
Although China is not an Arctic state, it joined the Arctic Council in 2013. The country's growing prominence in the region has prompted concerns about it's long-term strategic goals from some Arctic states, Reuters reports, including the potential for military deployment.
"Some people may have misgivings over our participation in the development of the Arctic, worried we may have other intentions, or that we may plunder resources or damage the environment," Vice-Foreign Minister Kong Xuanyou said at a briefing on the project.
"I believe these kinds of concerns are absolutely unnecessary," he said.
Although the white paper does acknowledge China's interest in Arctic oil and gas, mineral, fishing and other resources, it says it wants to develop the region "jointly with Arctic states, while respecting traditions and cultures of the Arctic residents including the indigenous peoples and conserving natural environment".
The Arctic region consists of 8,000,000km<sup>2 of land, the sovereignty of which is divided between Canada, Denmark, Finland, Iceland, Norway, Russia, Sweden and the US.
The Arctic Ocean has an area of over 12,000,000km<sup>2, in which coastal and other countries share maritime rights under international law.