China's foreign ministry has denied local official's remarks that the country is building monitoring stations in the disputed South China Sea.
"That does not exist at all," ministry spokeswomen Hua Chunying said on Wednesday (22 March) while dismissing reports of China's apparent construction on Scarborough Shoal.
"China places great importance on the preservation of the South China Sea's ocean ecology, this is certain. According to the relevant bodies in China, the reports you mention that touch upon building environmental monitoring stations on Scarborough Shoal are mistaken, these things are not true," she added.
Earlier on 17 March, local Hainan Daily newspaper cited a top Communist Party official as saying that China was planning to build environmental monitoring stations on a number of islands and reefs, including Scarborough Shoal, which lies off the northwestern Philippines.
The stations were already under construction on six of the islands, according to Secretary Xiao Jie, from Sansha City. The official also said that President Xi Jinping's government was considering the preparatory work on the stations to be one its main priorities for this year.
Xiao's comments about the plans are now being changed to remove mention of the shoal in the Chinese newspaper's online version, Reuters noted.
The foreign ministry's remarks came soon after the Philippines asked China to clarify the news reports about construction plans for Scarborough Shoal.
"I think the President has been very clear -- we want to have a peaceful, diplomatic settlement of disputes but we will not fail to protect our national interests if necessary," Acting Philippine Foreign Secretary Enrique Manalo said on Wednesday (22 March), reports AP.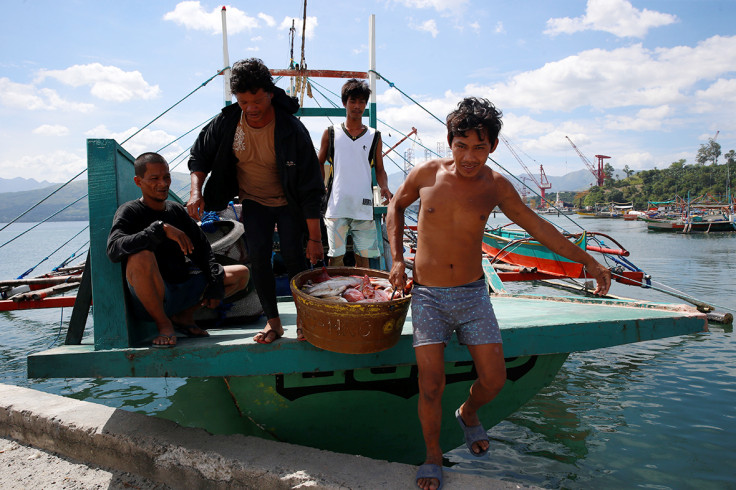 In response, China's Hua said: "With regards to Scarborough Shoal, China's position is consistent and clear. We place great importance on China-Philippines relations."
The shoal has been at the heart of the territorial disputes between both the sides.
China grabbed hold of the shoal, the tiny and uninhabited region in the disputed South China Sea, in 2012 after a dangerous standoff with the Philippines vessels. It had also denied access to Filipino fishermen in the sea. However, China took the dramatic move of allowing fishermen to return to their traditional fishing areas after Philippines President Rodrigo Duterte visited Beijing in October 2016.