George Osborne has defended his controversial decision to take the Evening Standard editorship by telling his Tatton constituents there has been a "long tradition" of politics and journalism mixing, in an open letter published on Wednesday (22 March).
The former Chancellor, 45, even compared himself to Brexit rival Boris Johnson as he promised to keep up the hard work in his Greater Manchester seat.
"Now I have left Downing Street I want to continue to take part in the debate about the future direction of our country," Osborne wrote in the Knutsford Guardian.
"No longer being Chancellor gives me time to do that in other ways – yes, in the Chamber of the House of Commons; but also as the editor of a major newspaper, the Evening Standard.
"There is a long tradition of politics and journalism mixing. One of the greatest newspaper editors ever, CP Scott, combined editing the Manchester Guardian with being an MP. In our age, politicians from Iain Macleod and Richard Crossman to, of course, Boris Johnson have combined the role of editor and Member of Parliament."
Osborne also stressed that he will be in Manchester this week to promote his Northern Powerhouse initiative, which is calling for more powers to be devolved from Westminster to the region.
"Nothing has greater potential to improve the opportunities for the future in this area than that Northern Powerhouse," he said.
"I believe this diversity of experience makes our Parliament stronger. I hope you agree and I look forward to continuing to hear what you have to say and to work with you on the problems we face and the great future we can all build."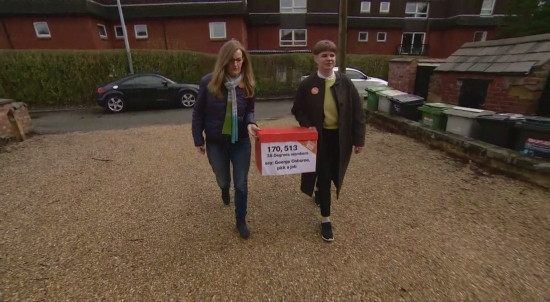 Osborne is set to succeed current Evening Standard editor Sarah Sands in May. The appointment by proprietor Evgeny Lebedev has been met with a backlash, not least because Osborne is also £650,000 ($810,056) per year adviser to investment firm BlackRock.
"George Osborne's appointment as editor of the Evening Standard is yet another example of the establishment revolving door, a closely knit clique who are holding back the British people," a spokesperson for Jeremy Corbyn told IBTimes UK.
"The appointment makes a mockery of the independence of the media. It takes multitasking to a new level and is an insult to the electors he is supposed to serve. We are looking forward to an early by-election so the people of Tatton are properly served in Parliament."