The US Navy may be planning to conduct a freedom of navigation operation to contain Beijing's unilateral claims in the disputed South China Sea, in what is thought to be a departure from the Obama administration's cautious approach to the territorial issue.
According to the Navy Times, both the navy and the US Pacific Command are apparently proposing to sail more warships near the man-made islands created by China in the Spratlys and Paracel Islands. China has also been building a military presence there.
The freedom of navigation could be carried out by ships with the San Diego-based Carl Vinson carrier strike group. It is already reported to be in the Pacific Ocean, making its way to the South China Sea, the Navy Times cited three senior defence officials as saying, who spoke on the condition of anonymity.
The warship could likely sail within 12 nautical miles of China's newly built artificial islands, further heightening tensions between the two countries.
The newspaper reported that the Navy's plan is yet to be approved by President Donald Trump.
Beijing has built military-grade runways on the uninhabited islands and reefs in the Spratly Islands which have the capability to deploy surface-to-air missiles.
"The Trump administration has to decide what it wants to achieve," said Bonnie Glaser, director of the China Power Project at the Centre for Strategic and International Studies in Washington DC.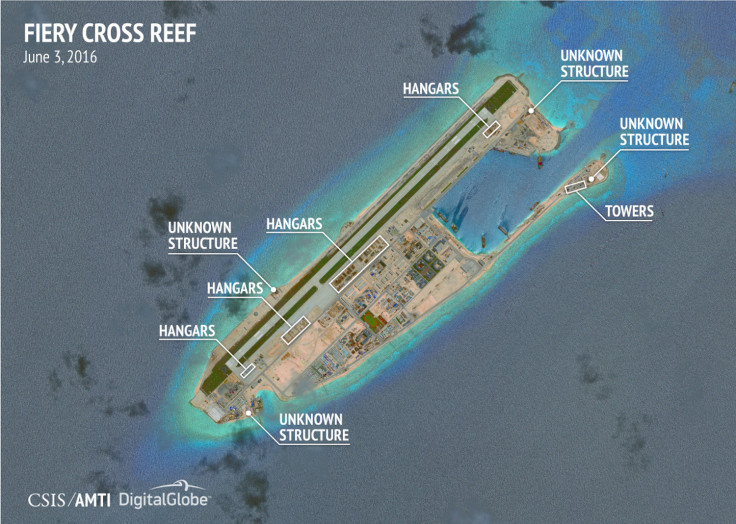 "I doubt it it's possible to compel China to withdraw from its newly built islands in the Spratlys. But the US could develop a strategy aimed at preventing more land reclamation, capping militarisation and deterring China from using its new outposts to intimidate and coerce its neighbors," Glaser told the Navy Times.
For years, the US military has sought a more aggressive approach towards China's claims. However, former president Barack Obama curtailed the navy's operations from 2012 through 2015, reportedly to avoid unnecessary friction.