Philippines Foreign Minister Perfecto Yasay said on Thursday (23 February) that Chinese President Xi Jinping told his Filipino counterpart, Rodrigo Duterte, that Beijing would never raise structures on the disputed shoals in the South China Sea.
Yasay said Xi made the promise during Duterte's visit to Beijing in October last year. The tough-talking Filipino leader's China tour was seen as a drastic shift in his country's foreign policy away from traditional western ally, the US. Duterte sought new friendship in China from his trip.
"President Xi has promised President Duterte they will not reclaim and build structures on Scarborough Shoal," Yasay was quoted as saying by Reuters.
Xi's pledge reportedly came in response to a report by a US intelligence group that Beijing was sending dredging ships to the disputed shoal.
Yasay's comments regarding China's assurance were also in response to a Reuters report that China had almost finished building around two dozen structures on manmade islands in the South China Sea. The buildings would reportedly house long range surface-to-air missiles, two US officials had said.
The foreign minister said it would be a "game changer" if Beijing failed to keep its words, although he said he was confident China would never do that. He added that Manila would file a protest if it managed to confirm that Beijing was completing missile sites on its artificial islands.
However, China's foreign ministry spokesman, Geng Shuang, said that both China and the Philippines had agreed during Duterte's visit to handle the dispute appropriately and pursue joint development.
"The two sides have already returned to the correct path of friendly bilateral consultations to appropriately handle the South China Sea issue," Geng said. "Cooperation between the two countries in all areas is flourishing."
He said Yasay's comments "run counter to the countries' high-level consensus".
"They do not accord with the current healthy and rapid development of China-Philippines relations. They do not accord with the current overall stable situation in the South China Sea or regional countries' joint desire to safeguard peace and stability in the South China Sea," Geng added.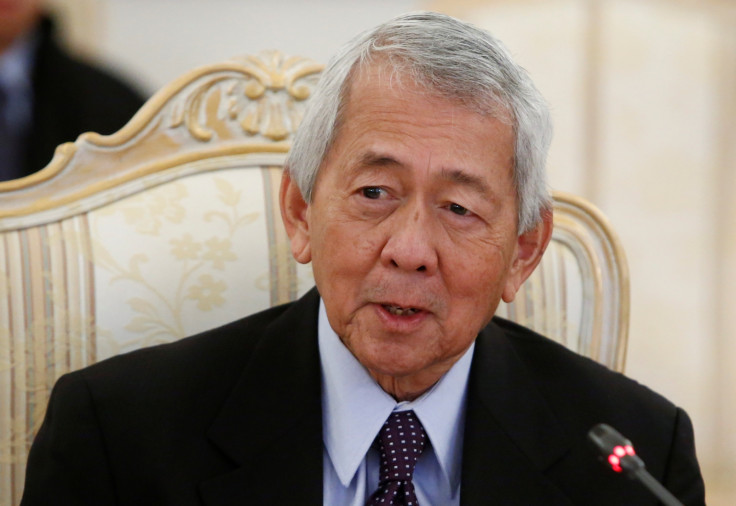 China, which has reclaimed seven features it occupies in the Spratly islands in 2013, has since built there three airstrips. In addition, it has set up troops to guard the region by converting the artificial islands into garrisons. It has also set up anti-air missiles and air defence radars.
The Philippines had protested against these military aggressiveness by China in December.