China launches high-tech satellite to safeguard maritime interests amid South China Sea row
The Gaofen 3 Earth observation satellite was launched on Wednesday from Taiyuan Satellite Launch Center.
A high-tech satellite launched by China on Wednesday (10 August) will help the country protect its maritime interests, especially amid rising tensions in the South China Sea. Experts have said that the Gaofen 3 high-resolution Earth observation satellite will also improve the nation's ability to forecast natural calamities.
The new satellite has been developed by the China Academy of Space Technology in Beijing. It has a service life of eight years and is reportedly capable of generating radar images, irrespective of the weather conditions.
The satellite was launched from the Taiyuan Satellite Launch Center in Shanxi province at 6.55pm ET (11.55pm BST on Wednesday) through a Long March 4C rocket. "The satellite will play an important role in monitoring the marine environment, islands and reefs, and ships and oil rigs," Xu Fuxiang, head of the Gaofen 3 project at the academy, was quoted as saying by the China Daily.
He added that considering China's total coastline of 32,000km – 380,000 sq km of territorial seas and more than 6,500 islands that have an area of at least 500 sq mt – the Gaofen 3 will prove to be a boon in "safeguarding the country's maritime rights and interests". China will now also rely heavily on the Gaofen 3 for forecasting natural disasters, assessment and relief, Xu added.
Meanwhile, Liu Jie, Gaofen 3's chief designer at the China Academy of Space Technology, reportedly said that the satellite is "the best of its kind in the world in terms of technological level and imaging mode". The satellite has 12 imaging modes that enable it to take wide pictures of Earth as well as specific areas in detail.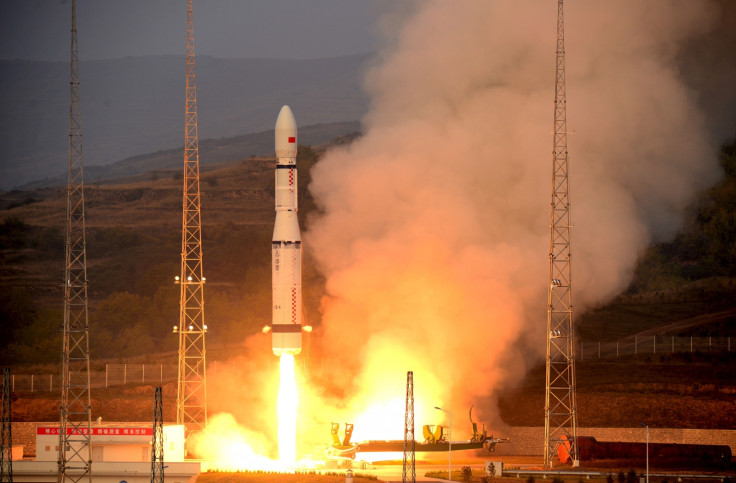 The State Administration of Science, Technology and Industry for National Defense that handles China's space programmes, added that the Gaofen 3 has a radar system that captures these images with a resolution down to 1 metre.
China's Gaofen project began in May 2010 and the Gaofen 1 was launched in April 2013. That was followed by four other Gaofen satellites launched in 2014 and 2015. The country is now preparing for the launch of Gaofen 5, 6 and 7, which will be optical remote sensing satellites, the administration said.
© Copyright IBTimes 2023. All rights reserved.