A video has been released showing the moment a man in China used a broom to save a toddler left precariously dangling from a window.
Wang Baoping or Shandong province, told China Central Television that he heard the young girl screaming for help whilst walking in the street below and noticed that she was hanging from a fourth-floor apartment window.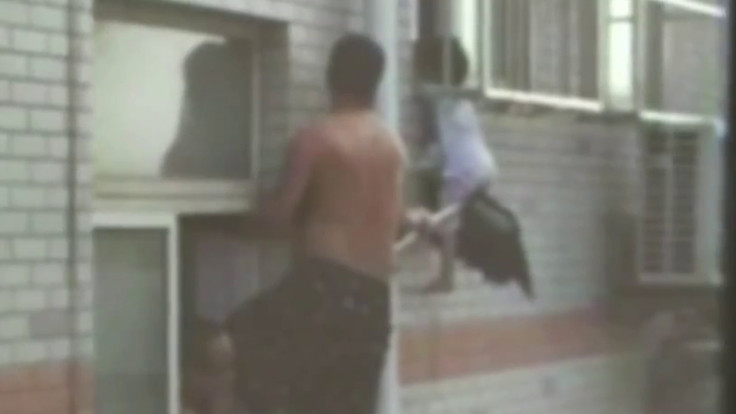 Mr Wang entered the building and whilst leaning out of a nearby window used a mop to support the toddler and make sure she did not fall to her death. He then had to hold the mop out for the girl for almost 20 minutes before the child's parents were able to pull her back inside the building.
The girl is reported to have become stuck in the metal bars surrounding her apartment window. She is said to have suffered no injuries from the incident. One resident told China Central Television, "I think his brave and courageous actions are worthy of praise".