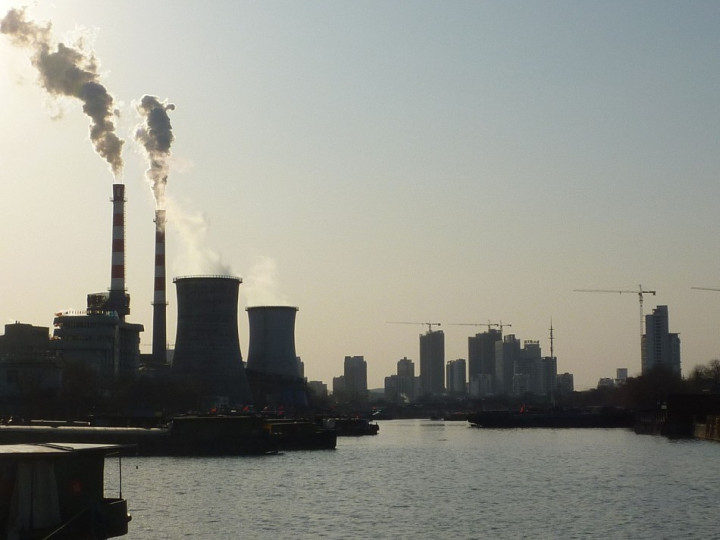 China's key manufacturing sector cooled in August as domestic demand and exports slowed, indicating that the country's third-quarter growth momentum has decelerated contrary to expectations.
The National Bureau of Statistics' (NBS) manufacturing purchasing managers' index (PMI) declined to 51.1 in August from 51.7 in July. Economists had expected a PMI reading of 51.2 for the month.
A reading above 50 indicates expansion in the sector.
Meanwhile, the final HSBC/Markit PMI that represents mostly export-oriented small and medium enterprises, declined to 50.2 in August from July's 18-month high of 51.7.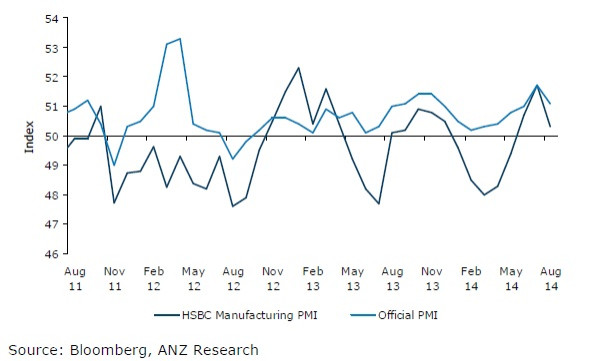 According to the NBS survey, output, employment, new orders, delivery time and raw material inventory all declined during the month.
The HSBC survey showed both output and new order growth slowed and job shedding in the sector persisted.
External demand showed improvement, according to the HSBC index, but domestic demand looked more subdued.
Following the weak data, economists called for further easing of monetary and fiscal policies to sustain the country's rate of growth.
"We think the economy still faces considerable downside risks to growth in the second half of the year, which warrant further policy easing to ensure a steady growth recovery," said Hongbin Qu, chief economist at HSBC.
Economists at ANZ Bank noted that the effect of the "mini stimulus" in the last few months is "fading fast".
They noted the deceleration of growth was also due to the extremely weak credit data in July and continued weakness in the property market. Meanwhile, some high frequency real activity data, such as power generation and crude steel output, also point to slowed growth momentum.
"As the risk of failing to deliver the growth target of 7.5% has heightened, the authorities will likely act again and launch more supportive policies," they said.
"In addition, we view that these targeted monetary easing measures have not fundamentally arrested the current slowdown. We maintain our call that the authorities will need to cut RRR on large commercial banks in order to reduce China's funding costs fundamentally."