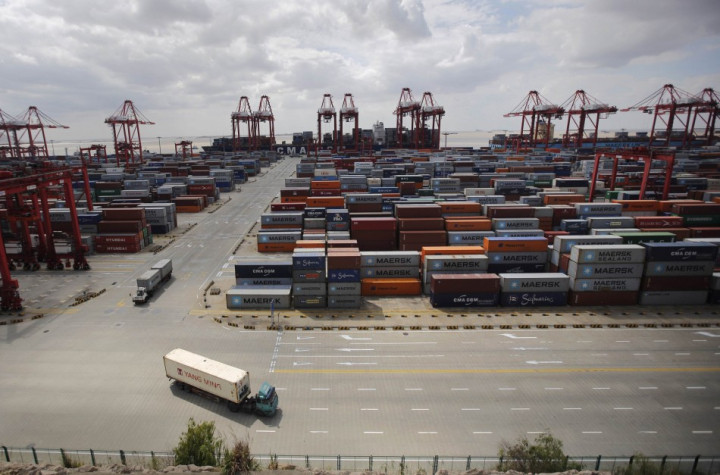 China's exports surged more than expected in July while its imports fell resulting in a record trade surplus for the month.
In July, China's exports rose 14.5% year over year, compared to a 7.2% growth in June and economists' predictions for a 7% growth.
The country continued to receive strong demand from Northern Asian regions, including Taiwan and Korea, while shipments to the US and Europe improved.
However, the country's import growth surprisingly declined by 1.6% year over year in July, lower than 5.5% in the prior month.
The fall in imports is primarily attributed to the crackdown on commodity financing following the Qingdao port fraud probe.
Imports of crude oil fell 9% year over year, while imports of refined oil products fell 42.8%. In addition, copper imports declined by 17.2%.
China's trade surplus reached the record high of $47.3bn (£28.1bn, €35.4bn) in July, up from $31.6bn in June. Economists expected a trade surplus of $27.7bn for the month. The country's previous trade surplus record was $40.09bn in November 2008.
Analysts noted that the country's record trade surplus would increase the appreciation pressure on the yuan, if the Peoples Bank of China (PBoC) does not actively intervene in the currency market.
"With Chinese economic activity improving, we believe that there is scope for RMB to further appreciate, driven by conversion of onshore FX deposits and increased foreign portfolio inflows," said Zhou Hao, economist at ANZ Bank.
"However, Chinese authorities recently launched more measures to encourage private capital outflows, which could increase the volatility of the RMB exchange rate."
For the first quarter, the country posted its lowest economic growth in 18 months, prompting Beijing to unveil a series of measures to boost growth. Economic growth improved to 7.5% in the second quarter, helped by higher exports and increased government spending on public housing, transport and energy.
For the full year 2014, the country targets a growth rate of 7.5%, but its leaders noted that the country is willing to take a lower growth rate for the sake of reforms in the economy.
China looks to transform itself by reducing dependence on exports and favouring consumption-led growth.