The UN Security Council held an emergency session over North Korea's ballistic missile launches but stopped short of adopting a formal statement. While the member states of the top UN body condemned the North's test, the 15-nation council could impose fresh targeted sanctions on the isolated country in the coming days.
Following the meeting on Wednesday (3 August), diplomats said that there is widespread consensus on condemning Pyongyang's actions. "What we heard was... encouraging, strong condemnations across the board from individual member states. So we have every reason to believe that the council will be able to come together in a swift and united way to condemn this, again, just the latest launches," US ambassador Samantha Power told reporters shortly after the closed-door discussions of the UN's most powerful arm.
Earlier on Wednesday, the North had launched two ballistic missiles, both thought to be the medium-range Rodong, as part of its muscle-flexing exercise. The first missile is thought to have exploded mid-air immediately after launch, while the second one travelled more than 1,000km before landing in Japan's territorial waters triggering serious regional tensions.
The Security Council swiftly convened a meeting at the request of Japan and the US over rising tensions in the Korean peninsula.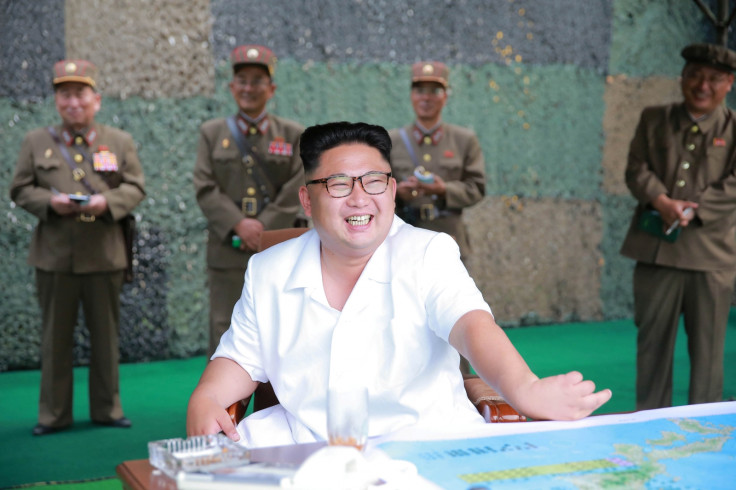 "They are doing all of this with a systematic, comprehensive purpose of upgrading and refining their missile technologies, which is not only a grave challenge to the global nonproliferation system but also poses a clear and present danger to the security of all countries in the region. It is definitely in the interest of all countries to stop this dangerous series of provocations immediately," said South Korea's UN ambassador Oh Joon. The US has also shot back at the idea that the recent launches occurred due to Washington's decision to deploy Terminal High Altitude Area Defense (Thaad) missile interceptor system saying the North Korean leader Kim Jong-un is solely responsible for the defiant acts.
Although none of the UN envoys went on record, they said on condition of anonymity that China, a staunch North Korean ally, is stonewalling the efforts of the council to adopt a formal condemnation, AFP reported. Both the veto-wielding powers China and Russia are against US's deployment of the anti-missile system in South Korea.