Japan is infuriated after North Korea landed a missile in its territorial waters. Prime Minister Shinzo Abe has called it as an "unforgivable act of violence" against Japan's security. It has emerged that Pyongyang had fired two ballistic missiles, which are thought to be medium-range Rodong.
"The missile seems to have fallen in our country's exclusive economic zone and posed a grave threat to our country's security. It is an unforgivable, reckless act," Abe was quoted as saying by Kyodo news agency.
Japan's Defence Minister Gen Nakatani has ordered his troops to step up the surveillance in the region and collect more information on the launch. In a strongly worded statement Tokyo condemned, "[The launch] is in defiance of clear UN Security Council resolutions and is an extremely problematic act from the standpoint of securing the safety of aircraft and vessels at sea."
One of the two fired missiles flew up to 1,000kms before ending up in Japan's exclusive economic zone in the Sea of Japan. This is thought to be the first time ever when a North Korea missile has landed Japan's exclusive zone in the region.
Earlier it was believed that a single missile was fired but later the US military said there were two launches. While the first one thought to have exploded mid-air, the second one ended up in the Sea of Japan, also known as the East Sea.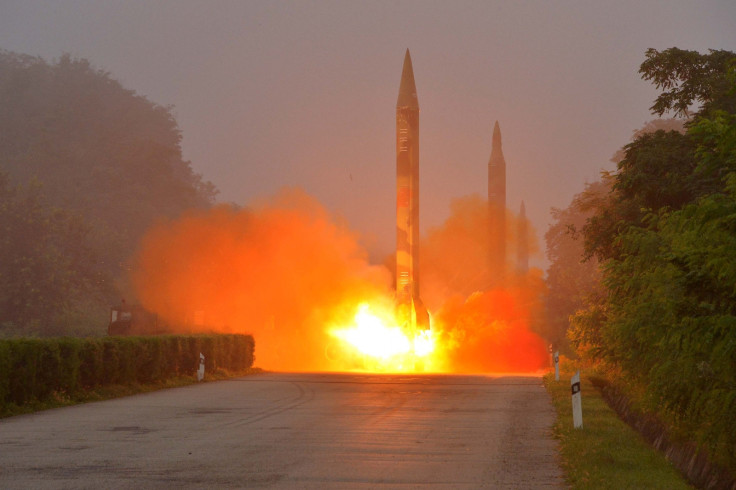 The North's latest missile launch might be seen as a chest-thumping act against the proposed deployment of sophisticated Terminal High Altitude Area Defense (Thaad) missile system in the Korean peninsula. Washington and Seoul have jointly agreed to put the advanced missile interceptor system in place in order to counter the threats from Pyongyang.
Soon after the latest missile launches, South Korea's Foreign Minister Yun Byung-se reiterated the need for the Thaad anti-missile system. Speaking to reporters on the sidelines of a gathering in Seoul, he said: "[The missile launch] is a good example that shows how the North's missile threats can be materialising in reality. It is a situation that underlines the need [for us] to deploy Thaad," according to Yonhap news agency.