Chinese authorities have reportedly punished at least 100 Uighur Muslims, an ethnic Turkish group, living in the Xinjiang province for observing Ramadan – the Muslim holy month of fasting. The communist nation has long banned religious practices and activities in the country.
World Uyghur Congress, which represents the mostly the ethnic Uighur community living in exile, claimed that some people were fined a hefty amount while others were sent to "reeducation classes" to "brainwash" them against following religious rituals.
Those punished included poor farmers and state employees or government officials in Kashgar and Hotan regions, Dilxat Raxit, spokesman for World Uyghur Congress told Radio Free Asia. He added that those fined were forced to pay around 500 Chinese yuan (£57, $73), which is a huge amount for the poor ethnic community living in the province.
Raxit also said that government officials belonging to the minority community face extreme pressure during the month of Ramadan as they are forced to break their fast and are severely punished for defying the state ban.
"The authorities will send people to take [Uighur Muslims] out to lunch, for example," Raxit said. "In the countryside, the officials go into the fields and eat and work alongside the people there ... it's basically a political campaign [against religious practice].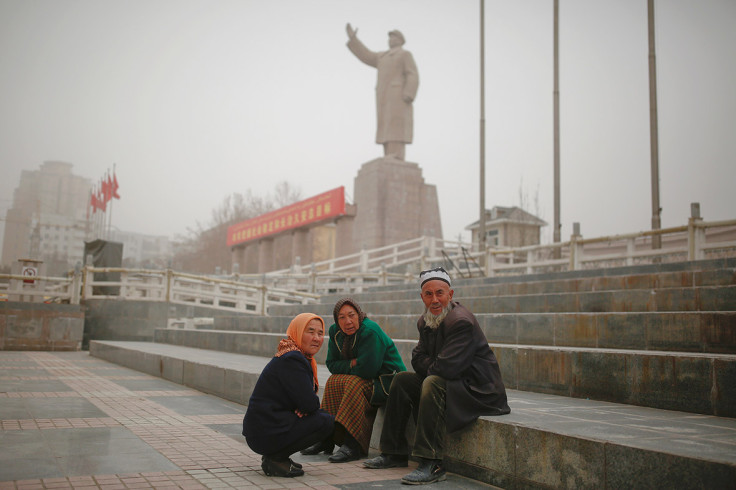 "They [government] have set up a special stability maintenance team which consists of police, citizen security agents and village-level officials, as well as stability maintenance specialists sent from [regional capital] Urumqi," the spokesman added.
The same level of restrictions is in place even in Urumqi, a resident told the radio service. "The same stability maintenance work is going on, whether it be in the city or the countryside. But there are differences between neighborhoods, and some neighborhoods have increased security, with ID checks on anyone going in or out," the man said.
He added: "I think the authorities are worried about people gathering together, maybe extremists gathering in those neighborhoods; they are terrified of this happening."
It is believed that Beijing authorities have placed the tight restrictions against following Islamic rituals to prevent extremist activities. The government reportedly fears spread of jihadist groups into the country from terrorism-infested neighbours like Afghanistan and Pakistan, where militant groups like al-Qaeda and Taliban are highly active.
China recently banned Muslim families from giving traditional names to their children. The government also reportedly forces Muslim shopkeepers to sell liquor and cigarettes -- consumption of which is banned under Islamic tradition. During Ramadan, the country forces restaurants to remain open throughout the day unlike in most Muslim countries where eateries remain shut during the fasting hours.