A local government in northwest China's restive Xinjiang region has punished an official for not smoking in front of Muslims. The official was accused of not being committed to Beijing's fight against religious extremism.
Jelil Matniyaz, Communist Party head of a village in Hotan prefecture, was demoted as a staff member from senior staff member in March for his "political stand... and for being afraid to smoke in front of religious figures", the Global Times newspaper reported on Tuesday (11 April). He has been identified as a member of Xinjiang's indigenous Uighur ethnic minority.
The decision by the local government reportedly comes amid China intensifying efforts to curb the rising threat of terrorism and Islamic separatism in the restive region. Hotan prefecture has been hit by ethnic violence between Uighur Muslims and members of the Han Chinese community over the recent past.
Smoking in front of elderly Muslims or among older people in Xinjiang region is frowned upon as part of local religious customs, the newspaper noted. However, the report said that some religious figures expect people from outside their religion comply with their tradition.
Nonetheless, unnamed local officials said that the government should not allow such religious restrictions against smoking to show their "commitment to secularisation".
Jelil's behaviour of "not daring to smoke conforms with extreme religious thought in Xinjiang. As a party chief, he should lead the fight against extreme religious thought; otherwise, he would fail to confront the threat of extreme regional forces", an official, who spoke on the condition of anonymity said.
Terming the demotion an isolated case, Turgunjun Tursun, a professor with the Zhejiang Normal University said that the government should strike a balance between local customs and de-extremist behaviour in its crackdown on religious separatism.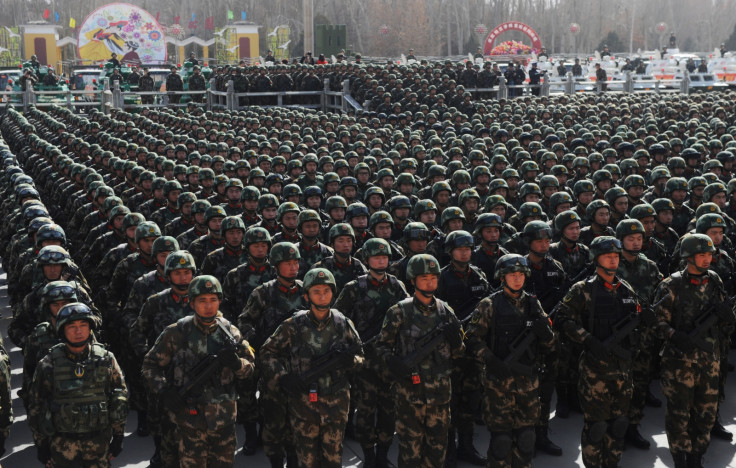 China has responded to regional extremism by placing regulations on religious expressions, including restrictions on the cultural and religious practices of minority Uighur Muslims in Xinjiang province. The new rules implemented in March prohibit "abnormal" beards for men, while women are banned from wearing veils in public places. The rules also require families to follow China's strict family planning policies.
Discord between authorities and the indigenous community in China's far-west has a longstanding history. China has often been accused of trying to suppress Uighurs, which the government has strongly denied and blamed the uptick in violence in recent years on Islamic separatists.