The ruling Communist Party of China (CPC) has expelled one its members from the restive northwest region after he was allegedly caught participating in Islamic religious activities. The move comes amid China intensifying its efforts to curb the rising threat of terrorism and Islamic separatism in Xinjiang province.
Local media reports said Ma Zhanqing was stripped of his CPC membership after the party's discipline watchdog in the city of Khorga found that he visited a village mosque in Xinjiang as Uighur Muslims across the region observe the holy Islamic month of Ramadan.
The decision to remove Ma from the party was announced earlier this week on the watchdog's official WeChat account, the Global Times reported late on 31 May.
Ma was hiding his identity as a CPC member when he was found in the mosque, the state-run tabloid cited authorities as saying. He also reportedly refused to admit that he was engaged in religious activities.
Although CPC formally recognises other religions, including Islam, it remains an atheist organisation and its members are banned from having faith in any religion, the Global Times highlighted.
According to a decree released by the CPC last year, its retired members are also barred from practicing religion or attending religious activities.
Local authorities reportedly said that Ma should be dealt with seriously as he is one of the "two-faced" people in China's fight against religious extremism.
According to the Communist Party, "two-faced" people are those officials appointed to fight terrorism, extremism and separatism, but they are caught involved in supporting religious activities, which China refers to as "extremists activities"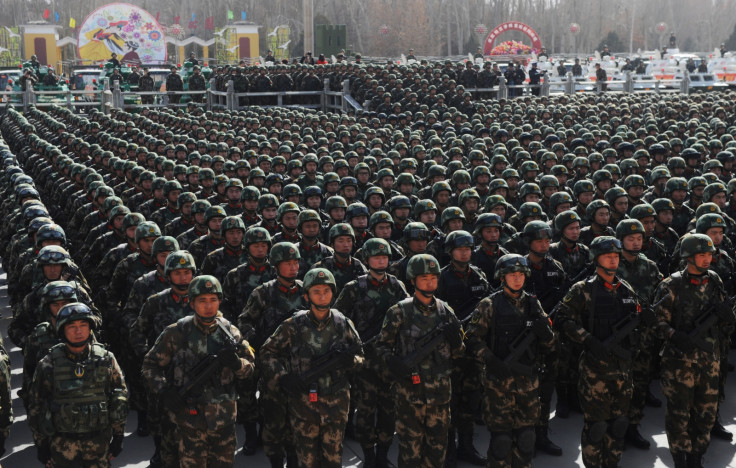 Earlier in March, Communist Party head of a village in Hotan prefecture was demoted as a staff member from senior staff member after he allegedly refused to smoking in front of Muslims. The official was accused of not being committed to Beijing's fight against religious extremism.
The communist country has often been criticised for not striking a balance between local customs and de-extremist behaviour in its crackdown on religious separatism.
China has responded to regional extremism by placing regulations on religious expressions, including restrictions on the cultural and religious practices of minority Uighur Muslims in Xinjiang province. The new rules implemented in March prohibit "abnormal" beards for men, while women are banned from wearing veils in public places. The rules also require families to follow China's strict family planning policies.
It has also banned prospective parents in the region from keeping an "overly religious" Islamic name for their babies or risk long-lasting consequences. Names with religious meanings are used by Muslims around the world.
Discord between authorities and the indigenous Uighur community in China's far-west has a long history. China has often been accused of trying to suppress the minority group, which the government has strongly denied. The Uighurs consider themselves culturally and ethnically related to Turkey and mostly follow Islam and speak a language that is close to Turkish.