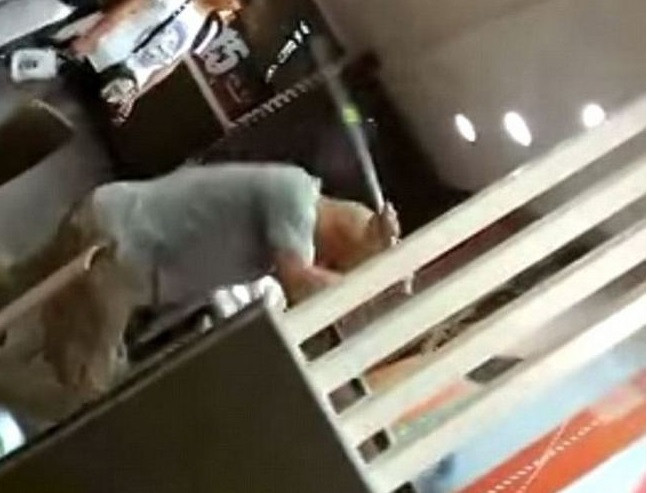 A court in China's central Hubei Province has sentenced nine members of the 'Church of Almighty God' religious movement to between 18 months and three years in jail for "undermining the implementation of laws by making use of cult organisations."
The People's Procuratorate of Zigui County accused the cult of recruiting and brainwashing their followers.
The Shanghai Daily said that police found 422 books, 1,047 leaflets, 283 video discs and 12 memory cards with more than 101,000 video, photo and text files promoting the cult.
The Quannengshen group, which started in the central Henan province, believes that Jesus has been resurrected as Yang Xiangbin, the wife of the sect's founder, Zhao Weishan, according to Xinhua news agency.
Zhao, who is also known as Xu Wenshan, and his wife fled to the US in September 2000, the news agency added.
The Chinese authorities launched a crackdown on the group in 2012 after it called for a "decisive battle" to slay the "Red Dragon" Communist Party and preached that the world would end that year, Reuters reported.
The authorities have thrown dozens of followers of the Quannengshen movement behind bars since the murder of a woman at a fast food restaurant by alleged members of the group. A video of the incident went viral, sparking a national outrage in 2014.
According to the Huffington Post, 35-year old Wu Shuoyan was waiting for her husband at a fast food restaurant in the Shandon province when members of the movement approached her as part of a recruitment drive and asked for her telephone number.
When she refused to give her number, they attacked her, beating her with chairs and a mop, according to the South China Morning Post.
One of the men who beat her, Zhang Lidong, 54, later told the state-run China Central Television: "She is evil and so we sought to beat her to death."
Zhang and his daughter Zhang Fan were later executed after they were found guilty and sentenced to death by the Shandong Yantai Intermediate People's Court. The two were convicted with three other women, who were given sentences ranging from seven years to life imprisonment.