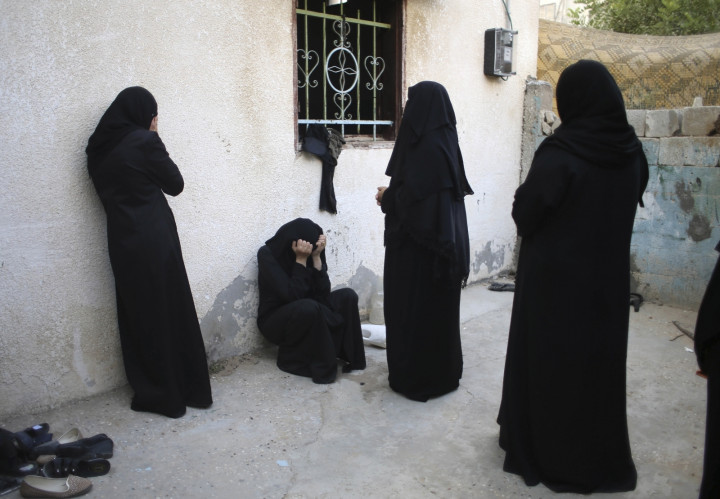 Israeli Police have arrested eight "messianic" men and women suspected of leading a cult forcing women into prostitution.
The allegations include that the women were sexually abused when they were under the influence of drugs and alcohol.
According to Haaretz Newspaper, the suspects allegedly told the women they had to have sex with non-Jewish men "to save the Jewish people and expedite the redemption."
The leader of the suspected cult is identified in court papers as a 60-year-old man from Kiryat Arba, a settlement in the southern West Bank.
The cult leaders allegedly took money from the non-Jewish men money to have sex with the women and tried "to return the girls to religion" through their sexual relations with the non-Jewish men.
Superintendent Arik Mordechai, who is leading the investigation, told Haaretz newspaper that around 15 women had been recruited, some of whom were understood to be under 18 years old.
There are claims that "clients" included Palestinians from the West Bank and foreign workers from Tel Aviv.
The suspected cult was brought to the attention of police by Lehava, an extremist Israeli group which is against intermarriage.
Lehava leader Bentzi Gopstein said the prostitution ring was operational for six to seven years and involved "four or five women."
The local council issued a statement: "The Judea and Samaria District Police conducted an investigation into the matter and the couple was arrested this morning. The couple's children are being taken care of by the welfare department which is working in cooperation with the administration of the Social Services Ministry's Jerusalem district."
The suspects have categorically denied any wrongdoing and rejected any intervention by the authorities.
In court, a police representative said, "This is an investigation of a messianic cult in which Jewish women were sleeping with non-Jews. The investigators discovered a shocking case in which they humiliated and trampled on these women - physically and emotionally -and it reached the lowest possible level.
"There are many people involved in this case and the investigation has only just begun."